Ex-Intel exec Koduri's new startup may acquire Yotta, target local AI ventures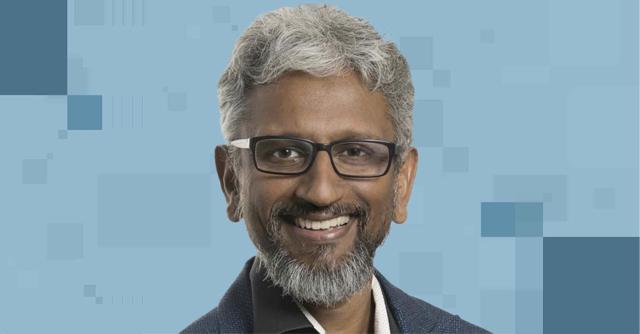 Top Indian-origin executive, Raja Koduri, is in talks to either partner with or acquire Hiranandani Group's data centre business, Yotta Infrastructure, Reuters reported on Wednesday. The deal, which is yet to be finalised, will be aimed at supplying Koduri's new startup that will focus on creating generative artificial intelligence (AI) tools and solutions for video game designers and filmmakers.
Koduri helmed Advanced Micro Devices (AMD)'s graphics division, Radeon, across two stints. He also worked on establishing Apple's lineup of Retina displays for its laptops, and until last month, was the chief architect and senior vice-president of AMD's rival, Intel's visual computing group. In his latest role, Koduri helped Intel bring its first lineup of discrete consumer graphics processors, called Arc, before leaving the company at the end of last month to join an 'AI-focused software startup'.
In an interview with Reuters, Koduri said that his startup will have a large presence in India, and will seek to challenge US chipmaker Nvidia's dominance in the enterprise graphics processing unit (GPU) industry. As of the December quarter, Nvidia had 88% market share for discrete GPUs used by businesses and industries.

To challenge Nvidia's dominance, Koduri told Reuters that his startup will need access to "massive computing power" — which is why the firm is presently looking to acquire data centers in India. In October last year, Yotta announced the opening of its first colocation data centre in the National Capital Region, with maximum capacity of 250MW at the facility.
The Hiranandani Group company, along with others such as Bharti Group's Nxtra, ST Telemedia, NTT, Equinix and Web Werks, rank among major data center operators in the country.
Koduri's startup is squarely targeting visual design and generation with its venture, in a bid to offer users data-backed tools that can generate images and videos based on text-driven prompts. The executive also added that "a ton" of employees for his venture would be hired from Bengaluru and Hyderabad, and lauded "supportive" responses from Karnataka and Telangana governments.

Koduri's startup could also rival Adobe, which on March 21, unveiled a global beta program of generative AI tools called Firefly. The suite can help designers and creators generate visuals based on text prompts, and will seek to rival conventional creative designing tools.
---