Next Orbit to sell its semiconductor fab bid to BC Jindal Group: Report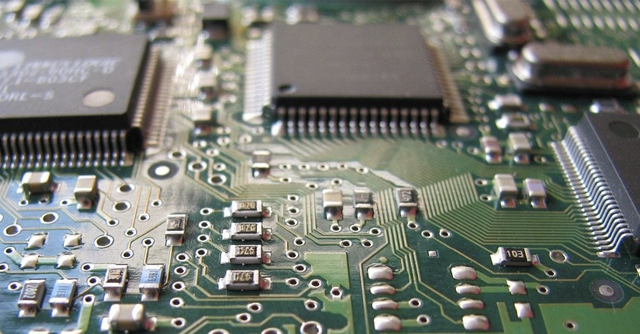 Mumbai-based private equity and venture capital firm, Next Orbit Ventures, is reportedly selling its stake in International Semiconductor Consortium (ISMC), a multi-company joint bid to set-up a semiconductor manufacturing and assembly facility under the Centre's production-linked incentive (PLI) schemes. According to a report on the matter by Business Standard, the firm is selling its stake in the consortium after the Centre's India Semiconductor Mission (ISM) asked it to rope in a 'strategic investor', in order for the project to be considered for approval.
Next Orbit was slated to be the initial equity investor in ISMC, which includes Israel's Tower Semiconductor as the principal technology partner. However, the company is now selling its stake in the semiconductor joint venture to Delhi-based BC Jindal Group — a $2 billion conglomerate of enterprises working on polymer films, thermal power and other sectors.
It is not clear what the Jindal Group would bring to the table at ISMC, but this would be the first time that the 71-year-old conglomerate is venturing into semiconductors.

ISMC was tipped by the Karnataka state government to start work on its semiconductor facilities by February this year, as per a Mint report from November last year. The company's $3 billion bid is among three conglomerates looking to gain benefits from the Centre's $10 billion semiconductor manufacturing incentives, with the other two being a Vedanta-Foxconn JV that has proposed an investment of $20 billion for semiconductor facilities in Gujarat, and Singapore-based IGSS Ventures' $3.25 billion investment proposal in Tamil Nadu.
On January 12, Mint reported that the Vedanta-Foxconn JV is a forerunner in the race to win the Centre's approval for commencing work on chip facilities. However, no formal announcements have been made so far.
The Business Standard report further claimed that the acquisition of Tower Semiconductor by US chipmaker Intel, which is delayed in closing due to China State Administration for Market Regulation's stalled approval, is also a roadblock in ISMC getting the Centre's approval. The deal, according to a Bloomberg report from March 22, is slated to close by end-June.

---