Beauty of ChatGPT is in offering as integrated experience: Sanjay Mohan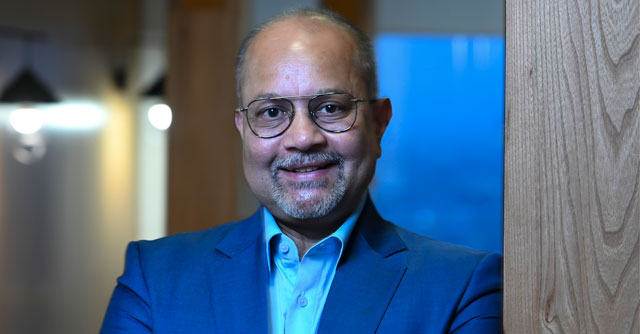 The pandemic era has been difficult for travel platforms. However, with things opening up, the industry has been on the path to revival. Platforms like MakeMyTrip are now looking to use artificial intelligence (AI) and other new age technologies to improve customer experience. In an interview, Sanjay Mohan, Group CTO of MakeMyTrip, discussed how the company is planning to use generative AI, among other things, to offer better personalization for its customers. Edited excerpts:
Q. What are your core focus areas as the CTO of a travel super app?
The future is purely AI and ML. This is something that is very clear to everyone. We are using it for the differentiated set of offerings that we have. The other part obviously is security and privacy which is getting harder. Both parts are fundamentally AI driven.

Q. So, where is MakeMyTrip using AI?
We have an AI/ML led price lock feature where we use insights to figure out when prices will fluctuate and by how much to allow users to lock fare at a certain price. There is also a fare calendar which shows when the dates in an entire month are going to be the cheapest.
We are working on personalization and customization. Things that you want to see should be prominently shown. Also, when anything becomes too cluttered at any point of time it is important to show that all the offerings are there. The only way to solve it is through a search. There is a search button on top, which is mostly for flights and hotels right now. We are looking at generative AI for that.

Q. Do you have any immediate plans to use generative AI?
We are doing proof of concepts right now. There are two or three popular large language models we are experimenting with. Then we will take one of those proven language models from one of the popular vendors and then superimpose our travel content data on top of it, which will fundamentally fine tune the model and make it more travel specific. And after that we will start incorporating it. We are pretty close. You will see some of these coming out pretty soon.
Q. Can you elaborate?

One of the things that these large language models (LLM) are very good at is summarizing very smartly and crisply, from a large corpus in a language that you and I will understand.
For instance, in the case of reviews, if someone is saying outstanding and someone is saying excellent, it knows that both are the same. So that summarization is something that we can use on our corpus.
Q. Any plans to offer ChatGPT like services in your app?

We can do it outside just to see what people are interested in through plugins and all that ChatGPT is offering. But it won't be very useful to us as it's not an integrated experience. The beauty will be to get it within the product.
Q. MMT has dabbled in NFTs. Any plans to build a metaverse for travel?
We did NFTs when they were hot. It is more of a marketing thing now. Sometimes you just do these things to be on top of the hype cycle.

Metaverse is more real from an AR and VR perspective. The more you see the capabilities of ChatGPT you realize that metaverse is doable. With the kind of generative AI capabilities, it is not difficult to create a digital twin of a person.
Magic happens when all these things come together. The technology behind ChatGPT was available four years ago, but with GPUs becoming faster and cheaper and cloud infra becoming more scalable it is now possible to throw a large corpus of Internet data to train it. Otherwise, training these models would have taken decades. Now I can visualize the metaverse getting there too.
Q. How has the economic downturn impacted your hiring and growth plans? Any plans to cut jobs?

We were beaten down to dust during covid. We've seen the worst and we are coming out of it. Everyone who saw the best of it during covid and over hired and therefore this whole thing is happening. In the travel segment, there is stability and growth. I'm not seeing that happen, at least in our sector. We have been growing 10% on average every year. From a developer perspective, we are upwards of 500 people and then on top of that you have quality and infra and network operations.
---