Midcap IT companies may outperform top six firms in March quarter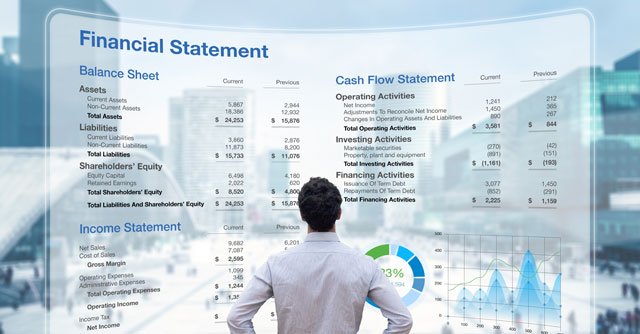 Rising demand to sign smaller outsourced technology contracts globally could see Indian mid-cap information technology (IT) companies outperform the top six of the country's IT services industry. According to analysts, while the top IT firms are likely to face multiple headwinds, factors such as regular execution of smaller deals, frequently billable projects and a smaller revenue base could work in favour of mid-cap IT firms such as Cyient, Persistent Systems, and Coforge in the March quarter as well as this financial year.
Data from brokerage firm Motilal Oswal projected mid-cap IT service providers, having market caps of ₹5,000-20,000 crore, to post sequential revenue growth of 3-5% in the March quarter. Operating margins are also expected to improve by 200 basis points during the period, while net profit is projected to rise by 5.3%.In comparison, the top six IT firms are projected to post declines or flat revenues and operating margins, while net profit is projected to rise by 2.9%.
Omkar Tanksale, equity research analyst at brokerage firm Axis Securities, said mid-cap firms will have "a clear edge" over their larger counterparts presently due to how their regular deal signings and execution pipelines work.

"Most mid-cap companies are not primary outsourcing partners for companies, whichever sector you look at. As a result, most of the deal flows of mid-cap and small-cap companies are based on core tech projects such as cloud migration or digital transformation, which are unlikely to be deferred or cancelled. As a result, mid-cap companies are likelier to continue seeing their frequency of project billing continue at a more regular pace, in comparison to large-cap IT companies that will see some of their deal pipeline getting deferred," Tanksale said.
However, while these factors could offer a momentary fillip for the mid-cap market, analysts expect the large firms to rebound post the September quarter. As a result, firms such as Tata Consultancy Services, Infosys, HCLTech, Wipro, Tech Mahindra and LTIMindtree are likely to make a turnaround in revenue growth after H1FY24.
Apurva Prasad, vice-president of institutional research at HDFC Securities, told Mint that this turnaround is likely to be fuelled by an increasing focus on "cost optimization deals", which could offer smaller billable amounts and shorter durations than what large-caps are used to signing.

"It's important to note that some inflationary pressures have already started easing, and by the September quarter, most such issues should clear up and reinstate tech spending — something that could work in favour of large-cap IT firms. Until then, focusing on smaller and shorter duration deals would be key for the sector," Prasad said.
While both large- and mid-caps draw over 80% of business from clients worth between $1-10 million, large firms rely more on deals of $10 million and above to contribute to the bulk of their revenue. For instance, data from the December quarter revealed mid-cap firm Coforge to have 21 active $10 million-plus clients. In comparison, TCS had 935 $10 million-plus clients, with 59 active $100 million-plus clients.
Going forward, the likes of TCS could see their active 'large deals' decline — a factor that would not affect mid-caps.

---