Will consider Indian made chips when ecosystem advances: MediaTek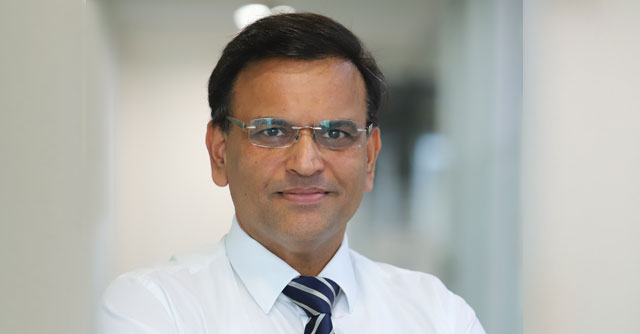 Fabless chipmaker MediaTek, which supplies chips to some of the largest electronics firms in the world, is open to considering chips produced in India once the country's ecosystem is developed. In an interview with Mint, Anku Jain, Managing Director, MediaTek India, said that fabrication units that are being planned for India will likely focus on mature nodes at first, but the company may be able to leverage them once the ecosystem becomes more advanced.
Jain's comments come after MediaTek's chief executive Rick Tsai, said in November last year, that chip firms like MediaTek will require multiple sources in future. Tsai, who was speaking to Reuters at the time, mentioned Taiwan, US, Germany and Europe as the key regions however.
To be sure, MediaTek is one of the largest suppliers of chips for smartphone firms around the world. In fact, according to data from Counterpoint Research, the firm supplied 28% of all mobile chips in the fourth quarter of 2022, behind Apple and ahead of American Qualcomm. Smartphone chips, especially the ones supplied by firms like MediaTek and Qualcomm however, are usually made using 5nm and below nodes right now, which are not expected in India.

The technology node is an important aspect of chip manufacturing. Smaller nodes lead to more efficient chips, which are used in the most advanced devices today. More mature nodes like 28nm and above, however, are still used in many devices, including appliances, smart home products and more.
Jain said that MediaTek sees a "very high chance" of India emerging as a chip manufacturing destination.
Further, Jain also said that the availability of chips have improved at a macro level, and the industry has left its supply issue behind. "We see a lot of serious intent from the government and industry partners. The government has realized that semiconductor itself is a very strategic sector, and we cannot really rely on external parties and we should have at least some control over it. We are still in the early days. From a design point of view, India is doing very well in the last several years. I think 20-25% of the global talent actually is available in India from a chip design point of view. We have multiple patents from MediaTek India," he said.

To be sure, the Indian government has offered a $10 billion production linked incentive (PLI) for chip firms looking to set up fabrication units in India. A joint-venture between Taiwanese Foxconn and Indian conglomerate Vedanta Group is said to be the frontrunner for receiving approvals at the moment. In February, the company hired chip veteran David Reed to lead its chip efforts in the country.
---