Amazon enters generative AI race with Bedrock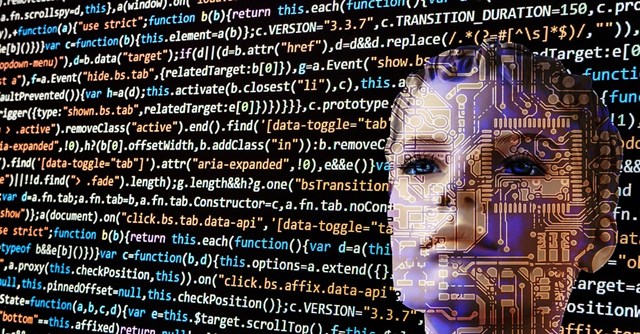 Amazon announced that it is releasing an artificial intelligence (AI) platform for businesses called Amazon Bedrock that will compete with AI research firm OpenAI's ChatGPT and others in the generative AI space.
Bedrock is a suite of generative AI tools that can help its cloud computing division Amazon Web Service (AWS') customers build chatbots, generate and summarise text, and make and classify images based on text prompts.
AWS will offer a service called Bedrock that lets businesses customise what are called as "foundation models" or the core AI technologies that do things like respond to queries with human-like text or generate images from a prompt, with their own data to create a unique model, the company said in a post published on Thursday.
That said, unlike its competitors — Microsoft and Google — it is not building AI models entirely by itself, rather, it is recruiting third parties to host models on its cloud computing platform.

Notably, OpenAI also offers a similar service, letting customers fine-tune the models behind ChatGPT to create a custom chatbot.
The Bedrock service will let customers work with Amazon's own proprietary foundation models called Amazon Titan, but it will also offer a menu of models offered by other companies. The first third-party options will come from startups AI21 Labs, Anthropic and Stability AI alongside Amazon's own models, the post said.
A content marketing manager, who works at a leading fashion retailer for example, can use Bedrock to create a targeted ad campaign for a new line of handbags by feeding it data so it can generate product social media posts, display ads, and web copy for each product, the blog post added.

"Recently, generative AI applications like ChatGPT have captured widespread attention and imagination," Amazon AWS vice president Swami Sivasubramanian writes in the post. "At AWS, we have played a key role in democratizing ML and making it accessible to anyone who wants to use it, including more than 100,000 customers of all sizes and industries. AWS has the broadest and deepest portfolio of AI and ML services at all three layers of the stack. The new innovations will make it easy and practical for our customers to use generative AI in their businesses."
Bedrock is now in limited preview and the company did not reveal the price for using AWS Bedrock services for generating chatbots.
Shishir Mehrotra, Co-founder and CEO of Coda, one of Amazon's long-time customers, believes the Bedrock service can bring quality, scalability, and performance to Coda AI, which hosts companies such as Uber, the New York Times, and Square, etc. "Since all our data is already on AWS, we are able to quickly incorporate generative AI using Bedrock, with all the security and privacy we need to protect our data built-in," he said.

Generative AI has become a rage in recent months. The launch of Open AI's ChatGPT in November 2022 and soon after its $10 billion partnership with Microsoft to bring the AI into products like the Bing search engine and Microsoft Office, generated a new interest in this technology. In February this year, Google announced Bard, its conversation AI, as an answer to ChatGPT and on March 21, 2023, it began opening access to Bard, inviting users to join a waitlist. In February this year, Opera shared plans to integrate into its web browser using ChatGPT.
In March, Adobe launched Firefly, a family of creative generative AI models, with initial tools including an AI image generator similar to DALL-E and an AI-powered stylised text generator, aiming to integrate generative AI tools with its suite of creative apps. Further, Taiwanese chipmaker Nvidia also forayed into generative AI with a series of new generative AI platforms that the company said will "accelerate" its adoption and enable organisations to build applications around it.
---