Spotlight: CXO movements this week (April 7-14)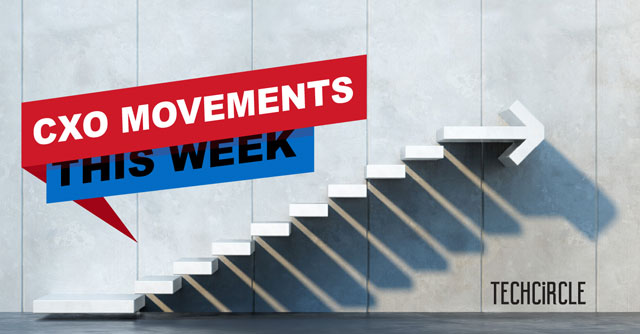 The week (April 10-14, 2023) was abuzz with several CXO movements mostly from the non-tech sectors including Indian organisations such as National Payments Corporation of India (NPCI), Bombay Stock Exchange (BSE) and Yatra.com, who have announced key appointments in technology roles. Movements also happened in global non-tech firms such as Japan's Dai-ichi Life Insurance and Chinese firm Hisense that hired top tech executives to lead their IT and digital initiatives for the Indian market. That said, tech firms such as Pure Storage, Trellix and ServiceNow and others have also made important appointments this week. Meanwhile, IT services firm HCL Technologies' digital business service head Anand Birje has resigned and ecommerce company Flipkart's chief architect has stepped down from his role. There are more such updates on this week's CXO movements. Here's the roundup:
Subhash Kelkar joins Bombay Stock Exchange as CTO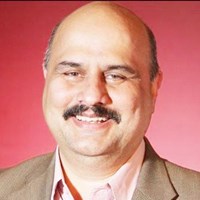 Technology veteran Subhash Kelkar has joined Bombay Stock Exchange (BSE) as the chief technology officer (CTO). In his new role at BSE, Kelkar will lead the company's overall technology and digital strategies. Kelkar began his career with Tata Consultancy Services (TCS) in the early '1990s, and over the years, worked with both IT and non-IT organisations. He worked at IT services and consulting company Tech Mahindra and Mastech, and cash management and payment solutions firm CMS Info systems. (Read more)
NPCI elevates Vishal Kanvaty to CTO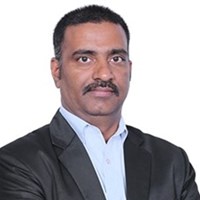 National Payments Corporation of India (NPCI) has announced the appointment of Vishal Anand Kanvaty as its CTO. In his new role, he will be taking care of the new-age technology and leading the transformational journey of NPCI. Kanvaty joined the organisation in 2017, and worked across product and innovations profiles at NPCI. Most recently, he was managing the portfolio of chief market innovation at the organisation. (Read more)
Tech leader Sanjay Karnatak joins Dai-ichi Life Insurance Asia Pacific

Technology leader Sanjay Karnatak has joined Tokyo-based life insurer Dai-ichi Life Insurance Asia Pacific Pte. Ltd. as senior general manager (SGM) — digital, IT operations and innovation for the APAC region. In this role, Karnatak will be responsible for leading the company's IT and digital transformation strategy. Prior to joining DLI, Karnatak was the chief technology and digital officer at Star Union Dai-ichi Life Insurance Co. Ltd. He has been the head of technology at several high-profile insurance companies before such as Aditya Birla Health Insurance, Tata AIG General Insurance, Idea Cellular Ltd. (Read more)
Mahipal Nair promoted to Trellix India's managing director role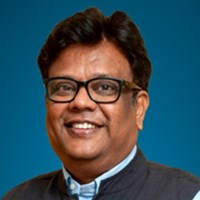 US-based cybersecurity firm Trellix has elevated Mahipal Nair to the role of managing director for its India office. Nair joined Trellix in 2022 as the vice president and Head of Human Resources for India and Asia Pacific Japan (APJ) region. In his new role, Nair, who has over 25 years of work experience, and has worked with companies like Neilsen and Malayala Manorama, will lead the company's India business operations and head the team that delivers the latest developments in extended detection and response (XDR) technology. (Read more)
ServiceNow appoints Ex-Google Cloud exec Kamolika Gupta Peres as MD for Indian Sub-Continent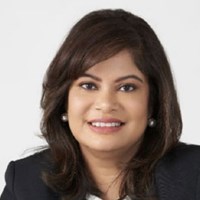 IT software company ServiceNow has appointed Kamolika Gupta Peres, as its vice president and managing director for the Indian Sub-Continent. Peres joins ServiceNow from Google Cloud where she led the enterprise, midmarket and SAARC business in India. In her new role, she will be based out of Mumbai and will lead ServiceNow's business teams in India. An alumnus of Indian Institute of Management (IIM) Calcutta, Peres has earlier worked with technology companies like SAP, Ericsson and IBM, including overseas stints in Turkey and Thailand, and most recently in Google. (Read more)
Hisense appoints Pranab Mohanty as its India CEO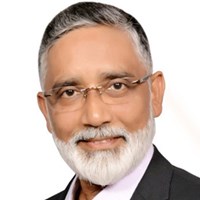 Chinese consumer electronics and home appliances company Hisense has announced the appointment of Pranab Mohanty as CEO in India, who will be based in the Noida office. Mohanty comes with three decades of experience in sales and marketing, business development, and general management with profit and loss (P&L) accountability. As the company is looking to expand its presence in the Indian market, Mohanty will be responsible for driving the company's growth strategy, expanding its customer base, and growing the brand presence in India. (Read more)
Rishi Sareen joins as director technology at DTDC Express Limited
Rishi Sareen has been appointed as director technology at DTDC Express Limited. Before this, he was managing director and chief technology officer — supply chain at Accenture. He was earlier associated with Ecom Express Limited and Blue Dart Express.
Naresh Kumar Pathak becomes chief digital officer at Intensity Global Tech
Naresh Kumar Pathak has started a new position as Chief Digital Officer at Intensity Global Technologies Pvt. Ltd. Before this, he was Vice President — Information Technology at GR Infraprojects Limited. He was earlier associated with ANDRITZ, Isgec Heavy Engineering, Manya — The Princeton Review, Sentiss Pharma, Air Liquide India and Crompton Greaves Consumer Electricals Limited.
HCL Tech's digital business chief Anand Birje steps down

IT company HCL Technologies' digital business service head Anand Birje has stepped down. Birje was based out of San Francisco. He has been with HCL Technologies for the last 20 years. Anand joined HCL Tech in 2003 in Infrastructure Services sales, moved on to lead the data and analytics (D&A) practice in 2017 and later became the head of Digital Business Services in 2021, the company said in a regulatory filing on Thursday.
Shakti Goel joins Yatra.com as chief architect and data scientist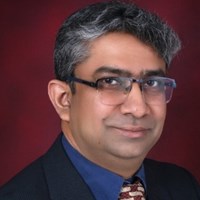 Gurugram-based online travel agency Yatra.com or Yatra Online has appointed Shakti Goel as chief architect and data scientist to lead the company's artificial intelligence (AI) and data science initiatives. Goel has over 25 years of experience across diverse industries. Prior to joining Yatra, he worked at Travel Boutique Online (TBO), a global travel distribution platform. He has also worked as chief product and technology officer at lending firm Faircent, CTO for the Financial Inclusion and Banking division of HCL Infosystems and CTO of Aakash Educational Services. Goel is a Doctor of Science (Sc.D.) and pursued Master of Science from Massachusetts Institute of Technology (MIT), Cambridge, US, and B.Tech from the Indian Institute of Technology (IIT), New Delhi, India. (Read more)
Pure Storage's India MD Ajeya Motaganahalli now takes on an expanded role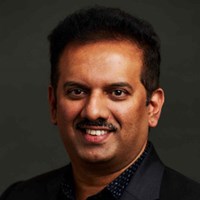 Enterprise data flash storage provider Pure Storage has promoted Ajeya Motaganahalli to the role of vice president, engineering for its data storage platform FlashBlade. Motaganahalli, who joined the flash storage company in January last year as managing director, research and development (R&D) in India will continue in both the roles from now and in his expanded role, he will be responsible for leading the FlashBlade engineering teams in both Prague and Bangalore. (Read more)

Flipkart's chief architect Utkarsh B moves on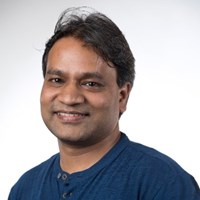 Flipkart's chief architect Utkarsh B has stepped down from his role after spending more than 12 years at the e-commerce company. Prior to joining Flipkart, he was working as a software engineer with rival ecommerce company Amazon. At Flipkart, he anchored technology and architecture strategies while enabling tech and product teams to make aligned technology and architecture decisions, his LinkedIn profile says. Additionally, he was driving end-to-end architecture coherence, delivering reusable technologies (to foster developer productivity) and investments in fault tolerant and resilient architectures. A B.Tech in computer science from Indian Insitute of Technology (IIT) Kanpur, Utkarsh said he is "passionate about building evolvable architectures and nurturing highly motivated engineering teams".
---