IT services firms plan investments, upskilling programs to tap generative AI buzz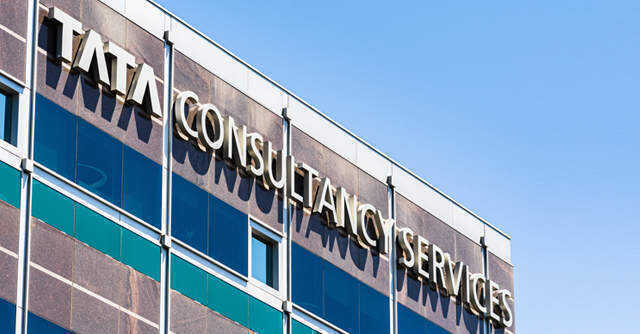 India's information technology (IT) industry, estimated to be worth $125 billion as of FY23 by industry body Nasscom, is seeing a steady rise of interest in generative artificial intelligence (AI) — both among clients and internally. This rise of interest, buoyed by the buzzing popularity of AI chatbot, OpenAI's ChatGPT, is pushing firms in the sector to pursue investments and proof of concept (PoC) projects on generative AI.
At its FY23 earnings press conference, Tata Consultancy Services (TCS), India's largest IT services firm by market value, said that it has seen a steep rise in interest among clients in generative AI.
"In our interactions with clients over the last (March) quarter, the conversation starts and stops with ChatGPT. Everyone is talking about what the tool can do, and for once, it is very clear that innovation is surpassing productivity. This is panning out as a trend across most of our $10 billion deal wins during the quarter — machine learning is an important area for most companies, and almost everyone is asking how we're integrating ChatGPT into our offerings," said N Ganapathy Subramaniam, chief operating officer (COO) of TCS.

Subramaniam affirmed that TCS has already started integrating generative AI into the company's portfolio of services. Stating that the company is looking to leverage nearly four decades of data that it has from its business, he said, "The interesting thing is to see how we can apply ML and deep learning on the data available with us, and see how we can raise the bar on our own delivery capabilities and improve the overall quality for our clients."
"This essentially means that there will be much more reusability and generative capability of code, and more proven code being delivered to clients. We can also find out ways for clients to reuse their own code. A lot of pilots are being executed, and as it matures, we will be ready for it. We'll have a centre of excellence (CoE) on generative AI, and have core competencies built around it. Work on this is already happening," Subramaniam further added.
Infosys, which ranks second in terms of market cap, also affirmed projects and initiatives around generative AI at its FY23 earnings conference. Salil Parekh, chief executive of Infosys, said that the company has "active projects with clients working with generative AI platforms."

"Clients are seeking to use generative AI to address specific areas within their business. We have trained open-source generative AI platforms on our internal software development libraries, and anticipate the technology to provide more opportunities for work with our clients — while also improving our own internal productivity metrics," Parekh said.
The top executive added that Infosys is presently working on open-source generative AI platforms, as well as proprietary ones such as ChatGPT. The company is also training its own generative AI applications — using open-source algorithms and its own, internal software development libraries as a database.
"We have active client projects today that are focused on large models — in order to deliver on different areas within a client organization. We're looking to understand how generative AI can take advantage of our large models, and create applications that are more efficient for the client," Parekh further added.

Prior to the earnings season, fellow large-cap IT services firm Tech Mahindra unveiled Generative AI Studio — a suite of solutions under the latter's AI offerings. In a media statement, the company said that its platform will "enable enterprises to produce high-quality content outputs faster than ever before, by providing them with structured and customized aspects of generative AI."
In a keynote on January 17 at World Economic Forum in Davos, Switzerland, C Vijaykumar, chief executive of HCLTech, said that the role and impact of generative AI will extend to "content creation and customer service, which are huge industries." He further added that tools such as ChatGPT "will create an ecosystem around themselves, which will drive a new era of innovation and disrupt traditional industries."
He also added that nascent applications such as generative AI will need "1 billion jobs to be reskilled in order to deal with AI skill shortages," citing the company's TechBee platform to teach new skills to freshers.

Industry analysts and stakeholders said that for India's IT services industry, generative AI initiatives will see a surge in order to gauge client interest.
Kumar Rakesh, associate director, equity research at brokerage firm BNP Paribas, said, "In the near-term, generative AI will be exploratory in nature. As a result, we shouldn't expect deals signed in this regard to be particularly large or dramatically drive revenue — most deals would involve PoCs, and see how large language models, which are integral parts of generative AI, can be leveraged. Some work on this was already being done, so new technology additions will be incremental."
Rakesh added that some of the most popular use cases that clients may ask for include interactivity in their chatbot deployments, as well as internal management information use cases. "Today, chatbots are not very interactive in nature, which ChatGPT can help resolve. Other use cases include streamlining access to instantaneous data and charts for management teams to review, which can be beneficial for internal use cases," he said.

Abhisek Mukherjee, founding partner at consultancy firm Auctus Advisors, said that initial investments by IT services firms would either be "hype investments", or be focused on acquisitions. "For most firms, their involvement with generative AI will include being ready to offer clients an initial platform in case of queries, and subsequently scale projects from there," he said.
However, there could be challenges in the process, too. A senior industry consultant, who requested anonymity, said that premature offering of generative AI tools may lead to clients simply acquiring products — which could in turn eat into long-term contracts that make for the mainstay of IT services firms.
---