Cabinet approves ₹6003.65 crore National Quantum Mission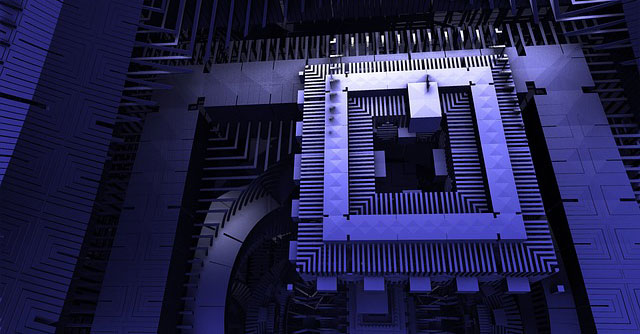 The union cabinet on Wednesday approved the National Quantum Mission (NQM), with an overall budget outlay of ₹6,003.65 crore for eight years running, until financial year 2030-31. The mission will seek to create a domestic ecosystem of quantum computing research and application development, including support to industries and startups working in this field.
Announcing the details of the Mission, union information and broadcasting (I&B) minister, Anurag Singh Thakur and minister of state (MoS) for science and technology, Jitendra Singh said that the government will seek to build up to 1,000 qubits of domestic quantum computing power, and 2,000 km of quantum communications network by 2031. The investment outlay under the Mission will be primarily aimed at building quantum computing power for research initiatives, Singh affirmed.
"India is today one of the biggest utilizers and stakeholders of information technology (IT), and quantum technologies are essentially related with information processing and sharing. It can make information processing faster, more authentic, precise and more secure," Singh said.

As part of the Mission objectives, the Centre will seek to build 20 to 50 qubits of computing power by FY26, followed by up to 100 qubits by FY28 — and eventually, 1,000 qubits by FY31. The first three years will also see the government incentivize setting up of up to 1,500km of quantum communications networks using satellite services, Singh confirmed at the press conference.
A qubit is the fundamental building unit of quantum computing, similar to how bits are fundamental units of classical computing.
To be sure, the Centre had proposed an expenditure of ₹8,000 crore for five years in the National Quantum Mission during the Union Budget 2021. The Cabinet approval, therefore, is of a smaller amount. Speaking about this, Thakur said, "As the technology is evolving, the understanding is evolving, too. What wasn't realized yesterday, is being realized today. Even applications on it will develop accordingly, including investigative healthcare or data security. Other nations are also at research phases right now, so we're not lagging behind, but are at par with the global leaders, which include the US, Canada, Austria, Finland, China and France."

Further, Singh added that quantum research can help in areas like cybersecurity, drug research, space applications, and even financial sectors. He said that the Mission will undertake four thematic hubs for quantum research at top national universities, which include quantum computing, quantum communications, quantum sensing and meteorology, and quantum materials and devices.
Industry experts and stakeholders have welcomed the approval of the National Quantum Mission, despite a smaller sum being offered.
"This is a great move indirectly for corporate firms, even if this does not directly benefit us. This is because, when we speak to the academia and government agencies on proof of concept (PoC) quantum application development, most of the time we get pegged back because of the amount of funding available to run such research initiatives. This can not only see larger funds being allocated to academic institutions, but also bolster R&D initiatives of corporate arms," said Nikhil Malhotra, global head of Makers Lab, Tech Mahindra.

The IT services firm presently undertakes quantum application research projects under its Makers Lab, having signed a memorandum of understanding with Finland's IQM Computers in December last year for the same.
"While it remains too early to say, incorporating the National Quantum Mission may see a rise in quantum application projects, and the first monetizable deals for the same could come up for India's services sector by FY26 at the earliest," he added.
Research and industry applications on quantum computing have been on the rise elsewhere too. On April 12, Department of Science and Technology (DST)-backed, Bengaluru-based Raman Research Institute signed a partnership agreement with the Indian Navy to build secure maritime communications using quantum technologies.

On March 6, IT services firm HCLTech announced a partnership with Microsoft, under which, HCLTech's quantum research and applications division, Q-Labs, will offer its clients quantum applications by using Microsoft's cloud-based quantum computing platform, Azure Quantum.
---