Intel ends production for its bitcoin mining chips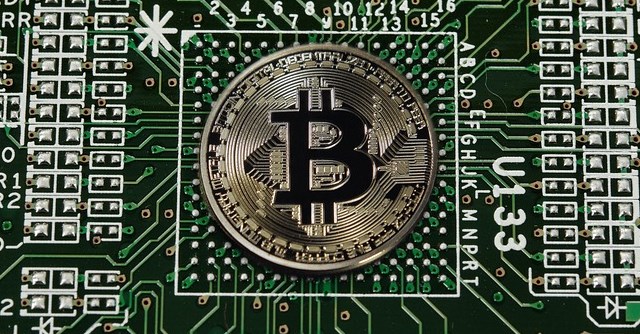 Chipmaker Intel has announced that it will be discontinuing the manufacturing of its 'Blockscale' Bitcoin mining chip series. These chips, which were specifically created for mining purposes, were introduced to the market around a year ago. Moreover, the company's final product shipment is scheduled to take place no later than April 20, 2024.
Intel has announced that it will stop taking orders for its Blockscale series by October 20 of this year, with shipping expected to end by April 20 of next year.

"As we prioritise our investments in IDM 2.0, we have end-of-life the Intel Blockscale 1000 Series ASIC while we continue to support our Blockscale customers," a company spokesperson said, reported by Tom's Hardware.
Intel's latest move, IDM 2.0, involves the outsourcing of its chip-making to external customers, while simultaneously increasing its production of smaller and faster chips.
Intel's foray into the world of crypto mining chips began with the Bonanza Mine codename for its R&D chips, which never made it to the commercial market. However, the tech firm later cleared its intentions to enter the blockchain market and subsequently unveiled a second-generation model called 'Blockscale'. This new offering was made available exclusively to a select group of large-scale mining companies, including BLOCK, GRIID Infrastructure, and Argo Blockchain, among others.

According to the report, several major industrial mining companies have secured significant long-term contracts for a reliable supply of Blockscale ASICs. This move is seen as a strategic measure to avoid the volatility associated with Chinese manufacturers who have been known to engage in pricing manipulations based on Bitcoin valuations. These manufacturers have also been subject to tariffs, supply disruptions, and shortages, which have resulted in increased logistics and shipping costs from China.
However, Intel remains optimistic about the cryptocurrency industry and said, they will continue to "monitor market opportunities in the cryptocurrency space."
The recent cryptocurrency market downturn has harmed several chip companies, including Nvidia Corp, and the decision to discontinue mining operations from Intel is a direct response to that.

Leading cryptocurrencies, including Ethereum, are transitioning towards a Proof of Stake (POS) mechanism, which discourages mining. In addition to a significant shift in point-of-sale technology, the cryptocurrency markets are currently grappling with a high degree of uncertainty, with many digital currencies hitting their lowest values in the previous year.
---