Centre clarifies private sector, IN-SPACe role with Space Policy 2023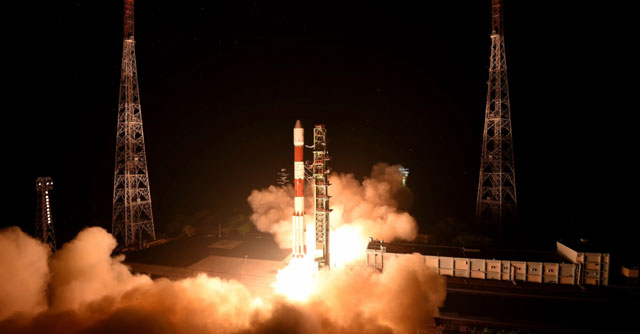 The Indian Space Research Organisation (Isro) on Thursday formally published the Space Policy 2023, two weeks after union minister of state (MoS) for space, science and technology, Jitendra Singh, announced that the Cabinet had approved it. The policy formally laid down the regulations of privatizing space missions in India, and also denoted clear guidelines of operations for NewSpace India Limited (Nsil) — Isro's commercial arm — and Indian National Space Promotion and Authorization Centre (IN-SPACe).
According to the Space Policy, the Centre sought to establish an 'overarching, composite and dynamic framework' to implement privatization of space.
"Indian consumers of space technology or services (such as communication, remote- sensing, data-services, launch-services, etc), whether from public or private sectors, shall be free to directly procure them from any source, whether private or public," the Policy document said.

IN-SPACe, the nodal private space project authorization body, has been tasked with maintaining a 'stable and predictable regulatory framework to provide a level playing field to non-government entities (NGEs) in the space sector'.
NGEs in the space sector include corporate firms and startups, which as per the Policy will be "allowed to undertake end to end activities in space." Private startups can thus offer satellite communication services, operate on-ground mission control centres, place their own satellites in orbit, establish and commercially run privately-owned remote satellite services, undertake space safety projects, and also "engage in the commercial recovery of an asteroid resource or a space resource."
IN-SPACe will continue to play its previously existing role, which includes authorizing private space firms to build, launch and operate satellites, rockets and ground stations. It will also promote manufacturing and incubation hubs, akin to the Space System Design Labs that it unveiled on March 29.

While Isro is designated to conduct space research activities, Nsil will undertake commercial launch contracts using Isro-developed vehicles. IN-SPACe will also handle transfer of technology requests, in order to give private space firms access to already established Isro-owned space infrastructure — such as rocket engine test centres.
Industry experts and stakeholders hailed the Policy.
Chaitanya Giri, consultant at Ministry of External Affairs-affiliated policy thinktank, Research and Information Systems, said that the Policy "will serve as an effective mother document for all future regulations and sub-regulations to be formulated for the sector."

"The Space Policy 2023 is absolutely adequate in terms of what the sector needs at the moment. It formally codifies all efforts towards promoting private space startups that India has undertaken in the past three years, and will work as an effective framework towards giving a formal structure to the sector," he said.
Lt Gen (retd) Anil Kumar Bhatt, director general of industry body, Indian Space Association (ISpA), said that the Policy enables "much-needed clarity on all space activities, especially regarding space communications and other applications."
"The policy will be a catalyst for developing a robust, innovative and globally competitive space ecosystem in India. It also clearly defines the role of IN-SPACe as a single-window agency for the authorization of space activities by government entities as well as NGEs," he added.

Bhatt and Giri concurred that while the Policy does not specify anything drastically different from what the draft space policy had previously entailed, Space Policy 2023 could help establish formal policy clarity in terms of the scope of private space startups in India — a move that could help the sector draw increasing investments from global private equity and venture capital investors.
Bhatt added that while clarity regarding foreign direct investments (FDIs) in space have not been included in Space Policy 2023, the same could also be detailed soon. "FDI comes under the ambit of separate ministries, but it will likely take cues from the 2023 Space Policy, and be published soon," he said.
---