HCLTech crosses ₹100k cr in FY23 revenue, guides 6-8% FY24 growth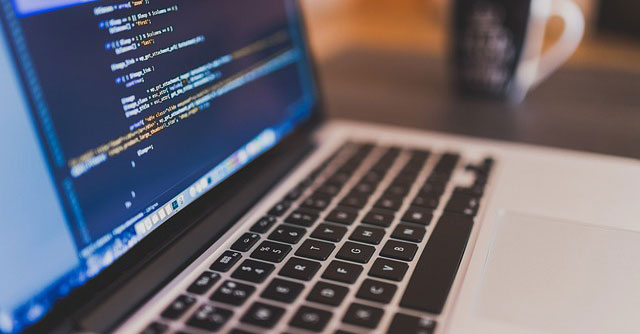 Large-cap information technology (IT) services firm HCLTech on Thursday reported its rupee revenue as having crossed the ₹1 lakh crore mark for the first time, buoyed by an all-time-high figure of active large deals, resilient client spends in Europe, and a strong overall financial year in sectors such as telecom, technology and services, and manufacturing.
Rupee revenue for the quarter declined 0.4% sequentially and 17.7% annually to ₹26,606 crore. Net profit for the quarter dropped 2.8% sequentially, but rose 10.8% annually to ₹3,983 crore. Earnings before interest and taxes (Ebit) margin dropped by 150 basis points to 18.1% for the March quarter. The management attributed the sequential declines to the ongoing macroeconomic headwinds during the quarter, as well as a seasonally weak quarter on overall terms.
For FY23, rupee revenue grew 18.5% annually to ₹1.01 lakh crore, while net profit grew 10% annually to ₹14,851 crore.

The company also confirmed 57 large deals won through FY23, with total contracted value (TCV) of all new deals up 6.6% to $8.8 billion in the year. It also reported 13 new deals at TCV of $2.1 billion, although the latter dropped 8% annually for the quarter. The company added two $100 million-plus clients during the March quarter, which now stood at 19.
The 12-month attrition declined by 220 basis points to 19.5%, while net addition of freshers for FY23 reached 26,734 employees — as against a guidance of 30,000 for the year. Total headcount grew 8.2% in FY23 to 2,25,944.
Going forward, the company guided revenue growth to be between 6-8% for FY24, with Ebit margin expected to be between 18-19%. However, it did not offer a forecast in terms of the number of freshers that it may hire through this financial year.

"We've had a fantastic FY23. Overall revenue grew 13.7% in constant currency, against our guidance of 13.5-14%. So, we came pretty much at the midpoint of our guided range. The growth is attributed to good momentum in our services business, and the HCLTech software business. It's across all segments, sectors and geographies. We've also crossed an important milestone of $1 billion annual recurring revenue (ARR) in HCLTech's software business," said C Vijayakumar, managing director and chief executive of HCLTech.
"There are a lot of external dynamics, but we have some comfort in our ability to navigate this market because of the mix of capabilities and expertise in our service offerings. These are relevant in customer investments on digital transformation, as well as when they want to cut down on such initiatives and optimize their run-the-business spends. The clients growth metrics are also reflective of our propositions being relevant to all economic conditions, and a lot of high-growth companies being our clients, where we have potential to grow," he added.
Talking about the March quarter's declines, Vijayakumar added that most quarterly slowdowns are attributable to "booking and ramp-up delays on the discretionary spend-side."

"We don't see too much stress on client spends, and this gives us good confidence in both transformative and operative tech spends," he added. The top executive also said that the company continues to see "good opportunities" in the banking, financial services and insurance (BFSI) sector, which has seen a major slowdown in North America in March. BFSI contributes one-fifth of HCLTech's annual revenue.
Industry stakeholders and analysts largely signalled positive reactions to HCLTech's earnings. Sanjeev Hota, head of research at brokerage firm Sharekhan, said that sequential revenue decline met analyst expectations, while both net profit and Ebit margin for the March quarter were higher than expectations. Even the revenue growth guidance was labelled better than expectations, "especially considering Infosys' guidance of 4-7%."
He added that HCLTech will continue to offer "reasonable risk-reward for investments," and maintained a 'buy' rating for the time being.

Mitul Shah, head of research at Reliance Securities, added, "HCLTech reported broadly in-line results for the quarter, with margins slightly below our expectations — while its profit after tax exceeded our estimates. Services business revenue grew 0.6% sequentially and 10.6% annually in constant currency, which we consider to be healthy. We expect the company to report a healthy revenue, driven by consistent transformation deal wins and increasing focus on engineering research and development (ER&D) services." Shah also retained a 'buy' recommendation for the company.
Going forward, Ram Sundararajan, chief people officer at HCLTech, said that attrition levels are showing signs of coming down, even though he did not offer a projection in terms of fresher hiring targets for FY24.
Prateek Aggarwal, chief financial officer, HCLTech added that the company's broad-based client diversity and range of deals across all client sizes gave it ground to offer a steady revenue growth guidance.

"Discretionary deals do tend to give better margins, but we continue to have a good mix of different deals — and it has not gotten entirely lopsided. We've given a tight, one percentage-point margin guidance, and we expect to be well within that," Aggarwal said.
Shares of HCLTech closed 0.04% down on Thursday at ₹1,037.55 apiece, performing better than the 30-share BSE IT index that closed 0.17% down at ₹26,517.
---