Snap releases its ChatGPT-like chatbot to all users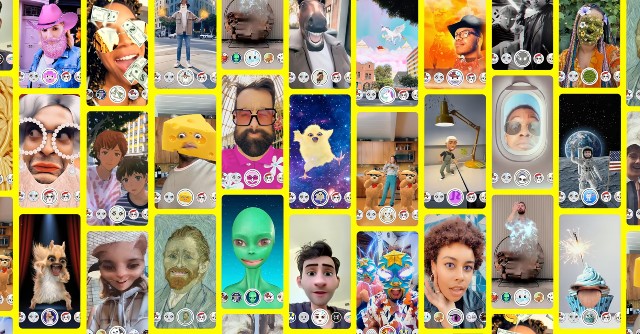 Social media firm Snap released its My AI chatbot free for all of its users for free. The announcement was made at its Partner Summit 2023 event held on Wednesday. My AI is powered by OpenAI's ChatGPT and was first made available to mover 3 million Snapchat paid subscribers.
My AI is being added to the group chat; it can be accessed by mentioning it in the chat with @ symbol. Like with ChatGPT, users can ask My AI questions, request creative content, and have conversations. Further, the Snapchat chatbot will also recommend augmented reality filters to use in Snapchat's camera.
Going forth, Snap plans on developing My AI further to accept visuals as input. During the demonstration at the summit, the bot was prompted to generate an image of gazpacho soup with a photo of tomatoes in the garden.

Besides My AI, Snap also announced several AR features. The company launched AR Mirrors which will allow retail customers to try out clothes virtually in their stores. This will let users preview how clothes look on them via a screen, before trying on in a dressing room.
The company also plans to expand the use cases of the AR features beyond just retail and clothing. For instance, Snap is working with beverage brand Coca-Cola for building soda machines with interactive screen; concert company Live Nation Entertainment will use the in-snap AR features at 16 music festivals, including the Governor's Ball in New York
In an interview, Snap chief executive officer Evan Spiegel said that the company has been investing 'heavily' in AR for the past eight or nine years. The company is now looking at ways this technology can be leveraged by different businesses.

At the Investor Day event held in February, Snap announced that the platform has 750 million active users (MAU). It also said that the platform will cross the billion active users mark in the next two-three years. Now, in a recent interview with The Economic Times, Snap CEO said that the platform's user base and engagement has doubled in India in 2022.
---