Spotlight: CXO movements this week (April 15-21)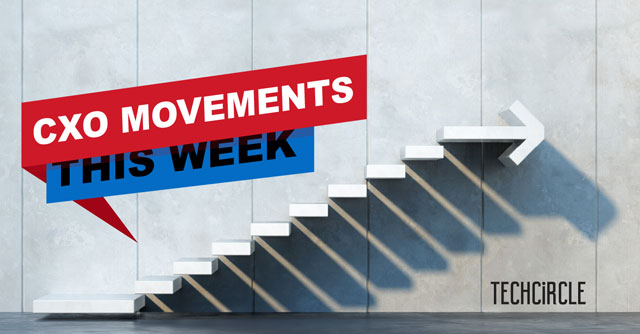 The week (April 15-21, 2023) saw several CXO movements in the tech industry with some of the major appointments in key business positions. IT firms like OpenAI, Hewlett Packard Enterprises and Trellix made important appointments, while non-tech firms like Finolex Cables and Tata Electronics have also appointed in senior executive roles. Here's the roundup:
Tata Electronics appoints Randhir Thakur as new CEO and MD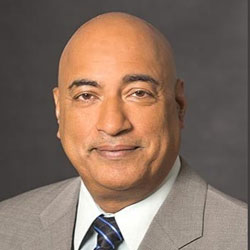 Tata Electronics Private Limited (TEPL), a Tata group venture with expertise in manufacturing precision components has appointed Randhir Thakur as its chief executive officer and managing director. Prior to joining the new role, Thakur led Intel Foundry Services as its president. He has over 40 years of experience in global manufacturing, research and development, and has worked with organisations like Intel, Applied Materials, SanDisk, and Marvell Semiconductor. Thakur has a master's degree in electrical engineering from the University of Saskatchewan, Canada, and a Ph.D. in electrical engineering from the University of Oklahoma, US. He was named a Fellow of the Institute of Electrical and Electronics Engineers (IEEE) in 2013 and holds more than 300 patents in the semiconductor field. (Read more)

Srinivas Narayanan joins OpenAI as VP of Engineering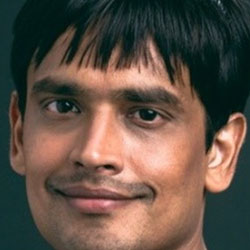 Artificial intelligence research firm OpenAI has appointed Srinivas Narayanan as the vice president of engineer. Before OpenAI, Narayanan was VP of engineering at Meta where he worked for 13 years between 2008 and 2021 and led the applied research team at Facebook AI working on areas like computer vision, speech, natural language, and personalisation. He has also worked with companies like IBM and Tavant Technologies, apart from founding Viralizr, an online platform for publishers and advertisers. Narayanan also angel-invested in US and India-based startups, and helped venture capital firm General Catalyst with its AI investment strategy. He obtained his computer science engineering degree from the Indian Institute of Technology, Madras and a master's degree from the University of Wisconsin-Madison. (Read more)
Finolex Cables appoints Ashok Tiwari as chief information officer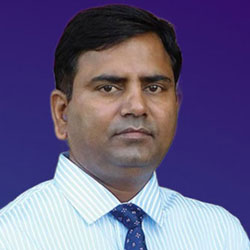 Pune-based Finolex Cables Limited, a manufacturer of electrical and telecommunication cables, has appointed Ashok Tiwari as its chief information officer. In his new role, Tiwari will be managing the company's overall IT strategy. Tiwari's appointment comes at a time when the company is expanding manufacturing capacities at its plants in Pune, Goa and Roorkee across its product portfolio, which includes communication cables, solar cables, wire harnessing cables for automotive and the construction segment. Tiwari, who has over 25 years of experience in technology strategy and leadership joins from Genus Innovation Limited where he served as head of IT. He also worked with Sequent Scientific, Varroc Lighting Systems, Jubilant Life Sciences, Usha Martin and Madhya Pradesh Iron & Steel in various technology and management roles. (Read more)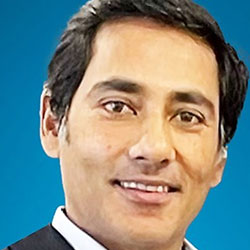 Trellix appoints Ash Parikh as its new CMO
US-based cybersecurity company Trellix has appointed Ash Parikh to the role of chief marketing officer (CMO). In his new role, Parikh will lead the company's global marketing teams to drive brand awareness, demand generation, and go-to-market strategies of their XDR (extended detection and response) business. Parikh joined Trellix from Druva, a SaaS vendor for data protection and cybersecurity, where he served as the CMO. Prior to that he spent over a decade with Informatica, in its various marketing roles. Parikh, who pursued business administration and management from Adelphi University, New York, is a member of the board of advisors for US-based database company Yellowbrick Data and the CMO Council and has received several recognitions. (Read more)

Grace Yu joins HPE as global head of cloud policy
IT firm Hewlett Packard Enterprise (HPE) announced the appointment of Grace Yu as its Global Head of Cloud Policy, Office of Cloud chief information security officer. In her new role, Grace will further strengthen cloud security, cloud computing and the company's overall cloud strategy. Prior to joining HPE, Grace has worked with cyber security company Trend Micro for nearly four years, as the alliances manager for Asia Pacific, Middle East, and Africa, she worked with cloud leaders across the region to develop Trend Micro's cloud security business. In her role, she also managed relationship with cloud services providers including Amazon Web Services (AWS), and initiated programmes, activities, and partnerships within the region.
---