Bitcoin price may hit $100K by 2024-end, says Standard Chartered Bank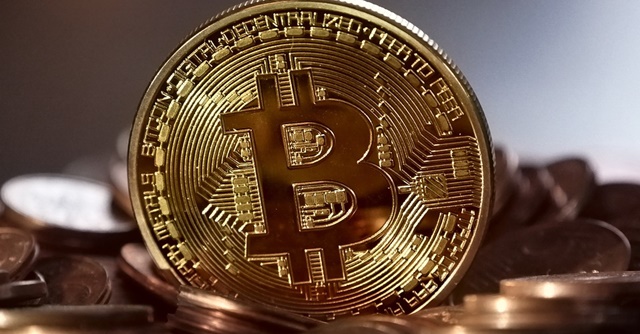 Global cryptocurrency Bitcoin could reach $100,000 by the end of 2024, British multinational bank Standard Chartered said in a report published on Monday. The Bank noted that the so-called "crypto winter" or the prolonged bear market in the cryptocurrency industry, is finally over.
"Bitcoin could gain from factors including recent turmoil in the banking sector, a stabilisation of risk assets as the US Federal Reserve ends its rate-hiking cycle and improved profitability of crypto mining," Standard Chartered's head of digital assets research Geoff Kendrick said in a note, adding that while "sources of uncertainty remain, we think the pathway to the $100,000 level is becoming clearer".
Kendrick's noted come at a time when the value of the token is seen to be climbing, suggesting a recovery may be on the cards. It rose above $30,000 in April 2023 for the first time in ten months, even though it has fallen sharply since breaching $30,000 two weeks ago.

Needless to mention, last year, trillions of dollars were wiped out from the crypto sector, which plunged 65% to $16,500, marking 2022, as the second-worst year for bitcoin amid a tumultuous backdrop of multibillion-dollar wipe-out such as FTX and Terra and regulatory crackdown. Further the collapse of Silicon Valley Bank (SVB) earlier this year and other mid-tier US lenders have solidified the case for bitcoin as a "decentralised, trustless and scarce digital asset.
According to Kendrick, "this associated price jump — from below $20,000 before the SVB issues to above $30,000 — has dramatically increased the profitability of Bitcoin mining companies".
Bitcoin miners are volunteers who allocate computing power toward solving complex cryptographic puzzles in order to verify transactions are genuine and mint new units of currency. The report further said that with the "price of BTC now well above our $15,000 estimate of direct costs, miners are unlikely to sell many coins". Kendrick noted that this would be a "positive development for the cryptocurrency as miners are a major driving force for the market given the size of their holdings".

The bitcoin dominance rate — taken as value of Bitcoin to that of the total cryptocurrency market — is currently around 47%, according to data from TradingView. This was around 40% during the fallout of SVB in mid-March. Standard Chartered expects Bitcoin's share of the entire crypto market capitalisation to rise back to the 50-60% range.
Standard Chartered isn't the only one predicting a strong rally of Bitcoin's price. Last month, at a blockchain conference in Paris, multiple crypto industry insiders forecast bitcoin hitting a new all-time high in 2023. Experts at US-headquartered cryptocurrency exchange Gemini for example said that there is a possibility that Bitcoin could hit $100,000 this year.
Other experts such as Draper Associates founder and noted Bitcoin bull Tim Draper told CNBC in an interview that he thought the cryptocurrency could reach $250,000.

The Chinese-Canadian Bitcoin entrepreneur and CEO of crypto firm, JAN3, Samson Mow, further believes the cryptocurrency will reach $1 million in the next five years. And Paolo Ardoino, chief technology officer at crypto exchange Tether also has quite an optimistic view on Bitcoin. He said that Bitcoin could "retest" its all-time high near $69,000.
One of the reasons why experts are bullish on Bitcoin is that 2024 is a year for Bitcoin's halving event. The Bitcoin halving event happens every four year in which Bitcoin rewards to its miners are cut in half. This event is generally viewed as positive for Bitcoin's price, as halving helps in contracting supply. Historically, halving has been seen as a very good sign for bringing momentum in Bitcoin's price, as Kendrick wrote, "As we approach the next halving, we expect cyclical drivers to become more constructive, as they have in previous cycles."
---