Medikabazaar appoints Vishal Chaturvedi as CTO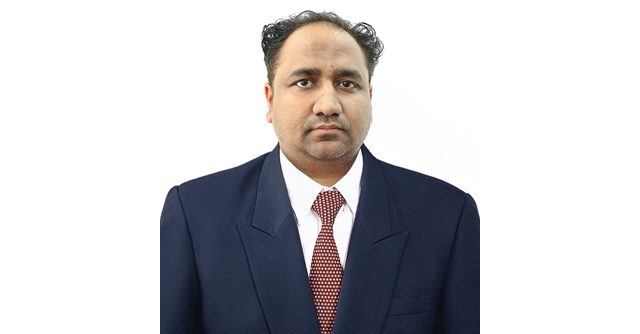 Business-to-business (B2B) online medical marketplace, Medikabazaar, has appointed Vishal Chaturvedi as its Chief Technology Officer (CTO).
Medikabazaar is a digital platform connects sellers with medical establishments for streamlined and cost-effective procurement. They source medical supplies and equipment from China, the US, and Europe, serving both Indian and international healthcare companies. Medikabazaar collaborates with manufacturers, distributors, and healthcare facilities of all sizes.
In his new role, Chaturvedi will be responsible for "strengthening the tech strategies and building up to achieve the company's vision of delivering healthcare supplies and ensuring timely patient care."

Chaturvedi has nearly two-decades of experience in technology and business. He completed Bachelor of Technology in computer science and electronics from Indian Institute of Technology (IIT), Roorkee and pursued a master of business administration (MBA) from the Massachusetts Institute of Technology (MIT). He has previously been associated with giants such as Samsung, Amazon, British Telecom, Reliance Jio and most recently with online logistics and trucking platform BlackBuck.
Commenting on the appointment, Founder and CEO of Medikabazaar, Vivek Tiwari, said, "We are delighted to onboard Vishal as Chief Technology Officer. I am certain that his extensive experience in top Tech companies all through his career, coupled with his Tech, Engineering & operational background, Vishal will complement high growth journey that Medikabazaar embarked onto.
In November 2022, the company appointed Sandeep Gandhi and Manish Gahlaut as its chief human resources and chief operations officers, respectively.

Gandhi had earlier worked with healthcare, FMCG, telecom and foreign services companies, which includes PepsiCo, Aircel Maxis, Vodafone and Telenor, among others and supports Medikabazaar's people-first culture and human resources strategy. Meanwhile, Gahlaut, who was with firms like Novartis, Abbott, and Bausch & Lomb throughout India and the Asia Pacific region, is spearheading the company's supply chain management.
These appointments come in a span of less than six months when Medikabazaar, operated by Boston Ivy Healthcare Solutions Pvt. Ltd, said in a statement that it is looking to gain leadership in healthcare supply chain and ink new strategic ties globally.
---