GlobalLogic seeks to hire over 3500 people in India this year: Piyush Jha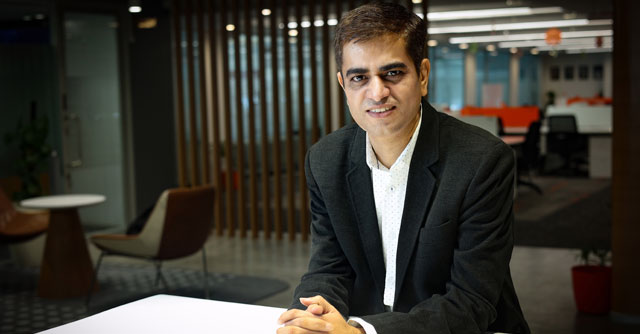 At the beginning of the year, digital engineering company GlobalLogic made two major acquisitions – Romania-based Fortech and Latin American firm Hexacta. GlobalLogic, which was acquired by Japan-headquartered Hitachi in 2021 for $9.6 billion, plans to expand to newer regions and sectors through more mergers and acquisitions, said Piyush Jha, the newly appointed managing director and head of India and the APAC region for the firm. In an interview, Jha discussed the company's strategy, his responsibilities, and plans to appeal to the newer generation of employees.
What will be your responsibilities in the new role?
There are a few levers we are focusing on. The first focus is to evaluate organic and inorganic market mechanisms to grow in the APAC region. Secondly, we will work to improve our tech and innovation positioning, so that India continues to lead and become the destination of choice.

We will be applying more digital transformation to ourselves as a company to appeal more to the newer generation of the workforce or Gen Z. In this spirit, we have introduced several programs like the GL Metaverse, where the entire onboarding process for joiners joining remotely, happens. We also have our own cryptocurrency called GloCoins that employees can use as reward points. While these initiatives are being used for our internal processes currently, in the future, we would like to extend them to our customers too.
What is the roadmap for GlobalLogic for 2023?
We would like to expand to verticals like over-the-top media (OTT), MedTech and healthtech, banking, financial services and insurance (BFSI), and the auto sector. So, for this, we would be looking at acquiring a few like-minded companies with similar stacks, and a technically sound staff. With Hitachi backing us, we have a fairly large purse that we should be able to utilise for mergers and acquisitions. We could go upwards of a billion dollars for the next two to three years.

We are also exploring expanding to new geographies within APAC. Last year we seated ourselves in Japan which has been a profitable venue for us. We are setting ourselves up in Australia and New Zealand. Next year we plan to go into the Middle East.
How has Hitachi's acquisition of GlobalLogic helped?
Hitachi is in a lot of markets globally, beyond just Japan. So that has helped us get exposed to a lot of regions. Further, we do a lot of work for Hitachi, especially in domains like energy and railways, in which the company is a major player. Both from the perspective of go to market and adding value to the data ecosystem, Hitachi's acquisition has really been great. We get the freedom to do our own thing while being backed by a very large global giant is also an advantage.

What are GlobalLogic's hiring plans for this year?
In India, we intend to grow by 25% at least every year. We have 14,500 employees in India and we hope to add another 3,500 to 4,000 people this year. Last year the rate of headcount growth was 40% so we have to get back to 30% by next year. We see that the talent in India is extremely suited for the work we do – innovation-driven, agile on technologies, and flexible on how and where they will work.
---