How the metaverse is opening up a world of possibilities for fintech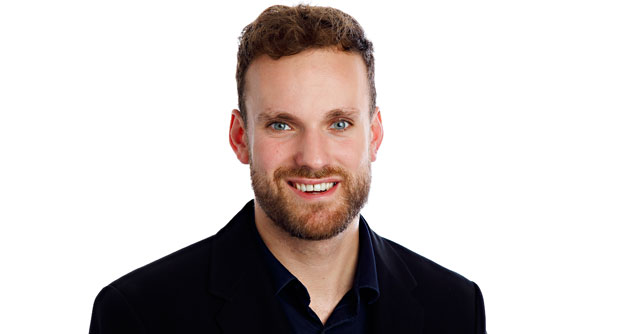 The Metaverse has been around for almost two decades, after first being introduced in 2003. However, it has only recently begun to really establish its place in the digital world. As the Metaverse gains popularity, businesses are trying to associate themselves with the Metaverse (by claiming to be in it), which can create a misconception of what the Metaverse exactly is. Thus, it is critical to understand what should and should not be considered part of the Metaverse.
We see it as a gateway to digital experiences where users can seamlessly move between different digital environments and interact with other users and objects, in real-time, in a unified and immersive way. Games such as Fortnite, show Metaverse traits, but does not have the possibility to travel from one digital environment to another and it would therefore be incorrect to call Fortnite part of the Metaverse.
The Metaverse combines all the latest digital innovations and technologies such as AI, machine learning, cryptocurrencies, VR, NFTs, and blockchain to create the most immersive and holistic experience possible. Although the Metaverse is not the first internet-based digital sandbox concept that mimics real-world experiences, its social component, real-time interactions and accessibility set it apart. The possibilities for innovation here are endless.

Opportunities for financial services
While the Metaverse is associated with entertainment and gaming, the financial services industry can also leverage it to create new opportunities.
One of the primary ways financial institutions can make use of the Metaverse is by creating new platforms for digital transactions. In a fully immersive digital environment, users can interact with virtual marketplaces, buy and sell digital assets, and participate in real-time virtual auctions. This can create a new source of revenue for financial institutions, as well as increase accessibility and convenience for consumers.

Retail banks can also use the Metaverse to create "virtual branches" where they can sell banking products to digitally-native Gen Z consumers, or provide services to their existing customers. New Metaverse platforms like The Sandbox and Decentraland are gaining popularity, while established gaming platforms with comparable functionality, like Roblox, can attract millions of users. Their audiences are digital natives and are keen to do business with companies that understand their enthusiasm for these virtual environments. HSBC, for example, purchased land in The Sandbox to engage with online sports fans and e-sports enthusiasts.
Virtual real estate is a growing market in the Metaverse, with users buying and selling virtual land for real money. The Metaverse real estate sales across all virtual worlds saw a 180% year-over-year increase in 2022, rising to USD 1.4 billion. Tokenization, which refers to creating unique digital assets, represented by tokens on a blockchain that hold value in the Metaverse, and investing in existing tokens, are examples of how financial institutions can use the Metaverse to generate profit. Organizations can create investment funds that specialize in virtual assets, allowing investors to participate in growing markets and potentially earn substantial returns.
Using the Metaverse as a platform for branding, through entertainment and gaming, is another way to engage a younger customer base that usually has few touchpoints with the financial industry. It is a great place to provide financial literacy to this customer base.

But there are risks
The potential dangers to users of the Metaverse, include exposure to possible virtual crimes like identity theft and fraud. Businesses looking to benefit from the Metaverse must prioritize protecting users to create an optimal environment. Enforcing contracts and legal agreements in a virtual environment can still be tricky. They may also face reputational risks if they're associated with unethical or controversial activities in the Metaverse. Lastly, there is the risk of cyber-attacks and data breaches.
A new frontier of innovation and creativity

The Metaverse represents a new frontier of innovation and creativity for financial services. It will be fascinating to see how users may seek financial advice from virtual banking employees, powered by generative AI. Users would be able to obtain virtual loans, mortgages and insurance policies for Metaverse assets. As the Metaverse evolves, it will be exciting to see how financial organizations leverage this new digital environment to create value for consumers and investors.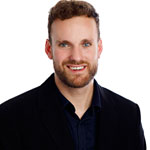 Nick van Erp
---
Nick van Erp is an Associate Consultant in the digital team at Synechron.
---