Nearly half of Indian businesses are low on digital maturity: Report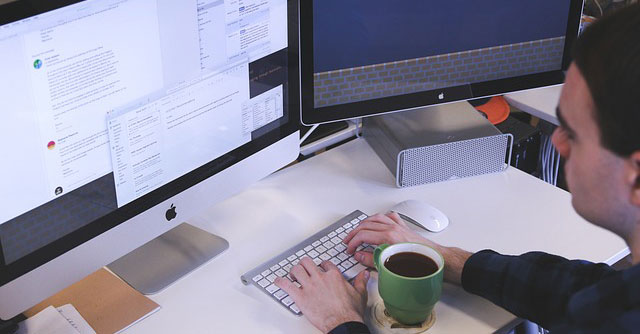 Nearly half (48%) of businesses in India have low levels of digital maturity, a new report said on Wednesday.
Digital Maturity refers to an organization's ability to quickly respond to the developments and shifting trends of technology.
According to a report published jointly by technology firm Lenovo and market research firm IDC, about 87% of Indian businesses consider digital infrastructure readiness to be mission-critical or important for achieving business goals -- but only 33% are sufficiently prepared.

The report that captured insights from 554 chief information officers (CIOs) across Asia Pacific, including 100 from India, further said that businesses in Asia Pacific region expect 52% revenue to be digitally driven by 2027, but only 39% are at Stage 3 or 4 of Digital Maturity. Stage 3 or 4 indicates a well-defined multi-year execution roadmap of an organization, said Lenovo.
However, India falls behind with 48% of businesses at Stage 1 of digital maturity. Lack of competitive pressure and cultural resistance to change hinder the transformation journey.
Moreover, the report mentioned that the top two investment priorities for businesses in India are towards product and services engineering by 39% and driving competitive differentiation in products and services by 37%. Good news however, as Amit Luthra, MD - India, Lenovo ISG, noted from the study is, a majority of CIOs (97%) in India committed to accelerating their data innovation journey in the next two years.

"Data innovation acts as a compass for CIOs (chief information officers), providing guidance to unlock new business opportunities and achieve digital success. By harnessing the power of data, companies can gain valuable insights to improve productivity and stay ahead of the competition," said Nigel Lee, Director of Storage - AP, Lenovo ISG.
To become digital natives CIOs will need to accelerate IT modernisation and transformation, the report said. As increasing deployment options, whether public, private, hybrid, or multi-Cloud, have led to challenges around data residing in silos, more than half (52%) of businesses in India are looking to invest in software-defined storage solutions, followed by 44% in the public cloud for data backup and business continuity, and 42% in data management platform for hybrid/multi-cloud.
Further, the report stated that a Unified Management Platform is key to securing competitive advantage and businesses in India appear to be lagging with only 18% managing to reduce multiple Data Management platforms down to a few. It added that nearly 50% of businesses still use multiple data management systems to independently manage block, file, and object data types with limited data mobility between public and private cloud, and edge locations.

Another survey conducted by consulting firm Forrester on behalf of Dell in September 2021, which involved more than 4,000 decision-makers from 45 countries globally, including 1,000 respondents from India, revealed that 74% of businesses in India believe they are data-driven but only 24% in India testified to treating data as capital and prioritizing its use across the business.
The report further said that many businesses in India and across Asia Pacific region are struggling with the proliferation of data. Instead of offering a competitive advantage, data has become a burden due to an array of barriers: a data skills gap, data silos, manual processes, business silos, and data privacy and security weaknesses. This "Data Paradox" as Forrester researchers noted, is driven by the volume, velocity, and variety of data overwhelming businesses, technology, people, and processes.
---