Zoom gets unified license to offer VoIP calling service in India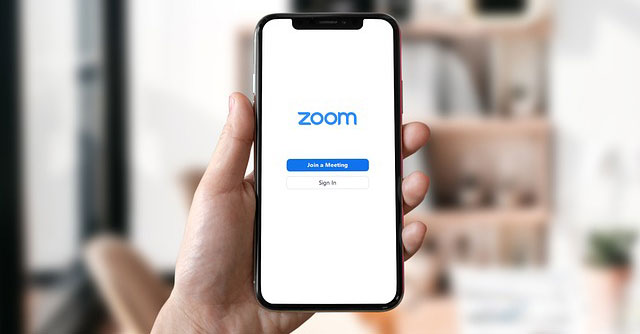 Zoom Video Communications, which owns the popular meeting app Zoom, has been granted permission by the Department of Telecom (DoT) to offer its voice over internet protocol (VoIP) service Zoom Phone to enterprise customers in India.
Zoom announced on Wednesday that it has received Unified License from DoT for All/PAN India, NLD National Long Distance, and ILD – International Long Distance calls.
The US-based firm said that in the next few months, it will start working with regulators and telecom partners to offer bundled telecommunications services under Zoom Phone PBX service.

In November 2022, Zoom's APAC head Ricky Kapur told TechCircle that it was planning to launch Zoom Phone in India and was waiting for regulatory approval.
With the rapid pace of digital transformation in India and the adoption of services such as Microsoft Teams, Zoom, and Cisco Webex, more communication platform providers are seeking unified licenses to add VoIP calling services to their product portfolio.
"Collaboration solutions have been highlighted by Indian enterprises as their top ICT investment priority through the course of 2023 and Zoom Phone, along with the broader Zoom collaboration portfolio, could help organizations accelerate this move to support and empower an increasingly mobile and connected workforce," said Nikhil Batra, Research Director, Telecom at IDC.

Cisco subsidiary Webex India was the first OTT player to receive a unified telecom license in India in September 2022.
According to DoT, the allocation of spectrum has been delinked from unified licenses and has to be obtained separately. The license is valid for a period of 20 years. The draft Indian Telecommunication Bill, 2022, which was released in September for public consultation, also recommends a separate license for OTT platforms that offer telecom services such as calling.
Launched in 2019, Zoom Phone is reportedly available in 47 countries in partnership with international telcos. It has surpassed 5.5 million seats in the fourth quarter of FY2023, the company claims. It offers features such as interactive voice response, call routing, call analytics, voice mail, recording, and transcriptions and can be integrated with customer relationship management (CRM) applications.

"With Zoom Phone, India businesses, and MNCs can support flexible work environments, foster greater collaboration among employees and elevate the customer experience," said Sameer Raje, General Manager and Head, India & SAARC, Zoom.
---