Broadcom to invest $2 billion a year on R&D at VMWare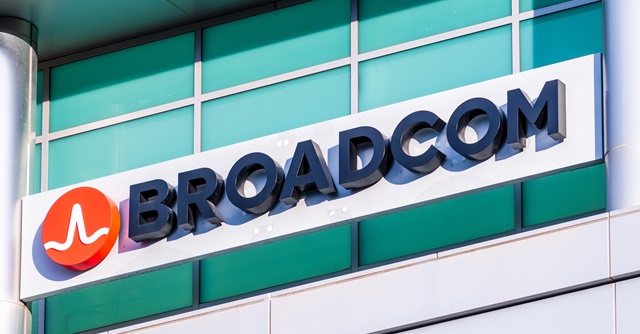 Broadcom will spend $2 billion a year on research and development at VMWare, said Hock Tan, president, and chief executive of the US-based chip company. Tan said that a part of the investment will also focus on accelerating the adoption of VMWare solutions by enterprises.
"VMware has an amazing opportunity to further grow and scale its pioneering virtualisation technology, and Broadcom is committed to innovation and building VMware's professional services capabilities," added Tan.
Broadcom announced its bid to acquire VMWare for $61 billion last May, becoming the chip firm's fourth major acquisition in the enterprise software and cloud segment since 2016.

Tan further said that Broadcom will invest in expanding VMware's software stack to run and manage workloads on both private and public clouds. This will allow VMWare's customers to run applications seamlessly on-prem data centres as well as any cloud platform.
He indicated that the larger goal of the investment in R&D at VMWare is to enable enterprises to build next-generation software-defined data centres of their own instead of depending entirely on a mixed cloud environment. These software data centres can be deployed on-premise or in private clouds.
"The core technology to do this already exists at VMware. Broadcom will make additional investments to help this technology work together seamlessly and be much easier to use," he added.

Tan also said that as part of Broadcom, VMWare will be able to partner with global system integrators and double the investment in professional services which help its customers configure and use this technology.
The Broadcom-VMWare deal has triggered anti-competition alarm bells in some geographies. For instance, in March, UK antitrust agency Central Markets Authority (CMA) expressed concerns over the deal on the grounds that Broadcom can use the deal to block its rivals from supplying VMware-compatible hardware components such as network interface cards (NICs), storage adapters, and FC switches which are used in servers.
Founded in 1998 and a subsidiary of Dell until October 2021, VMware is one of the top solution providers in virtualisation and cloud computing. It was the first to virtualise x86 architecture. According to IDC, VMWare was the market leader in hyper-converged infrastructure (HCI) with a 40% revenue share in Q3 2022.

HCI is a software-defined, unified system with all the elements of a traditional data centre such as storage, computing, networking, and management.
---