Microsoft report claims employees hope AI will ease work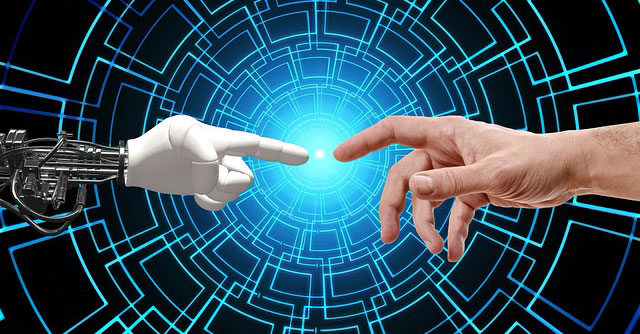 Even as the debate rages over whether platforms like ChatGPT will take away human jobs in future, a report by Microsoft — the biggest backer of ChatGPT's maker OpenAI — suggests that employees expected generative AI to save them time and make work easier. The company's 2023 Work Trend Index report, for which it surveyed 31,000 professionals from 31 countries including India, indicated that jobs will change but not necessarily be replaced.
As per the report, business leaders are more eager to use AI to increase employee productivity (31%) rather than to reduce headcount (16%). In addition, it will help employees with necessary but repetitive or mundane tasks (29%) and increasing employee well-being (26%), it said.
Further, the study which analysed trillions of Microsoft 365 productivity signals across organizations, as well as work trends from the LinkedIn Economic Graph, noted that 70% of employees surveyed said they would use generative AI to lessen, not fully automate, their workloads.

"It's fascinating that people are more excited about AI rescuing them from burnout than they are worried about it eliminating their jobs," quoted author and organizational psychology professor Adam Grant in a Microsoft blog. And it turns out people are looking for AI to help in almost every aspect of their work.
The report also found 87% of people in creative roles would like to use AI for the creative aspects of their jobs, but there are some caveats here. This percentage includes only people who are "extremely" familiar with AI already. In addition, creative fields were defined as product development, creative/design, or marketing and public relations.
Microsoft in the report has shown confidence in AI's ability to relieve pressure at work. However, there are gaps that need to be addressed. For example, 68% of workers say they don't have enough uninterrupted focus time. The report found the average employee spends 57% of their time in meetings, email or chat. Besides, "inefficient meetings" are the top culprit for disrupting productivity in workers' day-to-day roles, followed by "lacking clear goals," "having too many meetings" and "feeling uninspired."

The report emphasized that employers should encourage "AI-powered intelligent meeting recaps, transcripts and recordings" so that their employees can use these resources when it best suits them.
Microsoft also asked workers to envision how work could change by 2030 in which respondents imagined AI proliferating throughout the workforce and for good. When asked what AI-driven workplace changes they would value most, many responded with "producing high-quality work in half the time" (33%), understanding the most valuable ways to spend their time (26%) and energy (25%), and avoiding unnecessary or irrelevant information (23%). Meanwhile, 49% of the people surveyed are worried AI will completely replace their jobs.
The report further emphasized on relevant skillsets and the importance of upskilling. If a business uses AI, relevant AI skills will likely become part of new hiring criteria, it said and those skills are not necessarily technical. The respondents surveyed also said that if AI were to "usher in a new era of technological advancements," employees will need to learn more analytical judgment (30%), flexibility (29%) and emotional intelligence (27%).

Some of the other recent reports also noted newer job opportunities from AI even though some job losses they said is inevitable. According to the World Economic Forum Future of Jobs Report published in November 2021, 85 million jobs will be replaced by machines with AI by the year 2025 (the report came in before the release of ChatGPT and generative AI buzz). It however stated that 97 million new jobs will be created by 2025 due to AI. On the whole, it would threaten some unskilled jobs through automation such as copying, pasting, transcribing and typing, etc.
Another report by investment bank Goldman Sachs published in March 2023 suggested that AI could replace the equivalent of 300 million full-time jobs (or automate up to 25% of the work currently being done in the United States and Europe) but also highlighted the possibility of new job opportunities and a surge in productivity. The report further said, the development of generative AI, which has the ability to produce content that is nearly indistinguishable from human work, represents a significant breakthrough.
Some signs are already visible. Last week, IBM CEO Arvind Krishna said in an interview with Bloomberg that the company will stop hiring humans for roles that can be replaced by AI in the coming years. He said that out of the 26,000 IBM workers involved in backend operations 30% can be replaced by AI and automation in the next five years. (IBM's total workforce is reportedly close to 300,000). Krishna said that the company has already paused or slowed new hiring in many backed functions such as human resources. However, the hiring for customer-facing operations will continue, he said.

---