SaaS platform OTPless hires new CTO and other C-level execs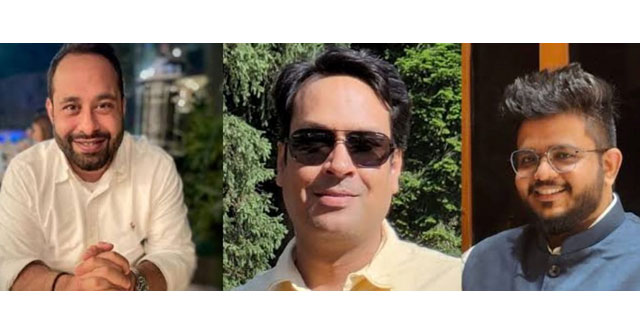 Software-as-a-service (SaaS)-based identity management platform, OTPless has announced three new appointments to its leadership team – incidentally, all the executives are from BharatPe, a fintech company headquartered in Bangalore. The company has hired a new chief technology officer (CTO), chief product officer (CPO), and chief sales officer (CSO) from BharatPe.
According to a company statement, Anubhav Mathur, formerly the director of engineering at BharatPe, is appointed as CTO. He has also held core technology roles in a number of high-growth startups, including OLA and Blinkit.
The company has also appointed Pawan Pathak, a former executive at Ola, has been named CPO, who has earlier worked with BharatPe, while Sahil Chawla, who held senior sales positions at BharatPe and Zomato, has been appointed CSO.

OTPless, founded by Tanmay Sagar and Satyam Nathani, former members of BharatPe, and led by its chief executive Bhavik Koladiya, is based in Delhi. The SaaS identity management platform offers authentication and authorization services to applications and websites. OTPless provides an easy-to-integrate solution for developers and IT teams to add secure user authentication to their products, as well as features like one-tap passwordless WhatsApp and email sign-in for users' convenience and security.
Since its launch in October 2022, OTPless has onboarded more than 2,000 clients, such as BharatPe, PostPe, Freo, CityMall, EasyEats, GameZop, Capri Global, and Park, and has processed over 7 million authentication requests as of January 2023.
According to OTPless CEO Bhavik Koladiya, "We are delighted to have Anubhav, Pawan, and Sahil join our leadership team. Their knowledge, background, and leadership abilities will be crucial as we expand and create new solutions. As a global authentication firm created in India, they will play a significant role in driving OTP-less' success."

OTPless has secured a seed funding round of approximately $2.7 million from several angel investors, including Kunal Shah (Cred), Neeraj Arora (Venture Highway), Amrish Rau (Pine Labs), Jitendra Gupta (Jupiter), Utsav Somani (Angellist), Amit Jain (Uber), Fabrice Grinda (OLX), and Luke Skertich (FJ Labs).
Koladiya stated that "OTPless is in a favourable position to take advantage of the increasing need for secure identity management solutions, given its emphasis on authentication and authorization services for apps and websites". Koladiya also mentioned that "the addition of these executives to the team will enhance OTPless' capability to provide advanced technological solutions to its clients, despite being launched only a few months ago".
The customer identity and access management market, according to experts is primarily driven by the increasing adoption of digital transformation initiatives and the need for secure identity management solutions. OTPless is competing against established players such as Auth0 and Okta in this space, the company said.

---