'Quantum computers need to work alongside classical ones'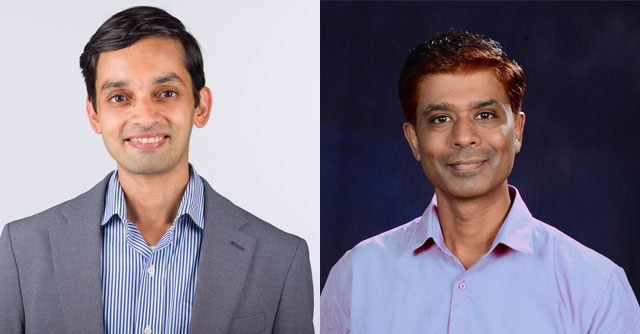 Last month, India joined the list of countries banking on quantum computers to solve problems that classical computers would take years to do. The Indian government has allocated ₹6,000 crore under the national quantum mission for the development of quantum computers, application and communications. In an interview, Amith Singhee, director of IBM Research, India, and CTO for IBM India and South Asia, and L. Venkata Subramaniam, IBM India Quantum leader, weigh in on the importance of the mission, and where India stands in this space. Edited excerpts:
Do you think the funds allocated under the National Quantum Mission is enough to compete with the likes of China and the US?
Singhee: In India, we do not often see such steps being taken for technologies that have not yet matured. More money is always good because developing this kind of technology at a national scale needs continued and extended investment. This is also a groundbreaking step as the government is trying to bring ministries, research institutions, and industry for a scientific mission.

Subramaniam: The National Mission was announced in 2020 and the budget has been allocated now. But even before that, the government has started funding quantum research projects. Also, the government has said this is a seed fund to get things going.
Do you think India's expertise in IT and software gives it an edge in quantum application development too?
Singhee: We have a scientific understanding of what is needed. Now it's about scaling engineering. With the IT services boom over the last two decades and the opening of global capability centres by MNCs, software engineering skills in India are of global profiles. They work with multiple organizations and understand what India and the world need. We need to figure out how to develop expertise on how cloud and AI can leverage quantum computing to drive new applications, in parallel. We hope as the national mission gets more refined, it will bring these aspects in.

What role do supercomputers play in quantum simulation?
Singhee: Developing supercomputing capability can actually add more to what we can do. Quantum computers will not work in isolation. To solve a problem they need to work alongside a classical computer because quantum computers will only handle part of the entire process. We need to develop supercomputing capacity alongside otherwise we will be restricted.
Subramaniam: The government is coming with an exascale computing program. You might start seeing them rank in the top 500.

The quantum mission also talks about building a local quantum computer. Why is it important?
Singhee: There are multiple competing technologies like superconducting that IBM does. Then there are trapped ions. As a country, we will select one of these that we think will be the winner. Quantum computers of today still have errors.
Subramaniam: We are in the early days of quantum computing. Maybe India will not build quantum computers that can compete with what some other countries have in the next three years. It's fine, because for the next several decades, we will see continued innovation in this space and if we have the capacity we can scale it later. Even if we don't have the best quantum computer, we can still build a lot around the best quantum computers because we understand how it works.

When can we see the rollout of commercial applications of quantum communication?
Singhee: We can see the quantum advantage when you will start seeing quantum computers perform better than classical computers on specific business tasks. We are going to start seeing quantum advantage on small problems very soon, maybe this year or sometime next year. We are already observing these things in machine learning (ML), and chemistry, but these are not commercial applications at this point.
---