Google I/O 2023: Google taps Adobe to bring art generation to Bard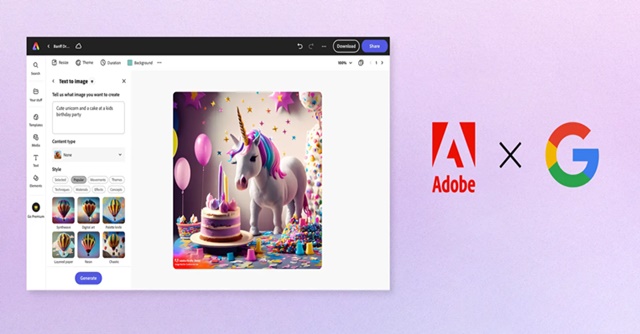 Google and Adobe have announced a partnership to integrate Firefly, a suite of AI-powered image tools, and Adobe Express into Google Bard.
During Google I/O 2023 keynote, it was revealed that Bard will soon have the ability to generate Firefly images based on descriptive text prompts. Bard is set to provide users with visual responses instead of textual ones, much like the Bing Image Creator or Dall-E.
Adobe has developed a new generative AI called Firefly, which is capable of synthesizing images similar to other AI models such as DALL-E, Midjourney, and Stable Diffusion. Bard will now offer it directly to consumers. Bard users will soon have the ability to create images using Firefly and subsequently edit them with Express. Bard offers a wide range of options for users to customise their content, including various templates, fonts, and stock images.

Additionally, this collaboration will also address the potential threats to creators posed by generative AI. To achieve this, they will utilise Adobe's existing Content Authenticity Initiative. Firefly, the AI art generator, has implemented a new feature that includes a "do not train" list. This list will prevent certain pieces of art from being included in Firefly's training data. Firefly has also introduced constant tags that will inform future viewers whether a work was generated, and which model was utilised in its creation. In the upcoming weeks, Bard users can anticipate the gradual implementation of new features before a more extensive launch.
In March, Adobe announced that it would be joining the generative Ai bandwagon along with tech companies like Google, Meta, and Microsoft. The company unveiled its suite of AI features, called Adobe Firefly.
Adobe Firefly is a collection of innovative generative AI models that comprises Text to Image, Text Effects, and Recolor Vectors feature. The company is currently developing multiple artificial intelligence models to cater to various applications.

---