National Technology Day: 5 Indian technologies that caught global attention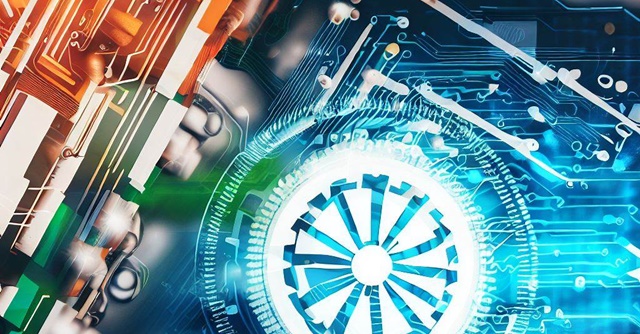 India is fast emerging as one of the leading countries in the world in terms of scientific and technological prowess. On National Technology Day (May 11) we list out some of the country's biggest technology achievements over the decade which has made the world take notice of India's technology innovation abilities.

1. UPI — Facilitating simple and scalable real-time payments

The Unified Payments Service (UPI) is a digital payment gateway system developed by the National Payments Corporation of India (NPCI) and is regulated by the Reserve Bank of India (RBI). It is not just reinventing the payment infrastructure in India but has also emerged as a role model for other countries looking to build an efficient, simple, and scalable real-time payment system.
Being an open-source API (Application Programming Interface) it can be accessed by any mobile payment application built by payment service provider (PSP) apps or Banks and connects banks, merchants, and consumers to facilitate hassle-free and instant transactions.
In 2022, UPI clocked over 74.05 billion transactions in volume and ₹126 trillion in terms of value, according to a report published by payment services provider Worldline in April. Its transactions volume and value almost doubled since the previous year as it recorded 91% increase in volume and over 76% increase in value in 2022 as compared to 2021, it noted.

Already 30 countries have expressed interest in adopting UPI. In March for example, Singapore started cross-border payments between its national payments system PayNow and UPI. Bhutan and Nepal have also launched UPI, and from April 2023, it will facilitate remittances in 10 locations, including the United Arab Emirates, Australia, and Hong Kong. Private companies in India, such as Google Pay and Walmart's PhonePe, have developed apps that use UPI.
UPI is also bringing about a shift in the way rural India accesses banking services due to absence of intermediaries, low transaction costs, bringing banking facilities to the remotest villages. RBI also announced last year that UPI would be available on feature phones too and users can use UPI features even without an internet connection, a move aimed at boosting the country's financial inclusion.

2. India Stack goes global

India Stack is a technological foundation that combines a set of open Application Programming Interface (APIs), acting as a technical link that enables two software programs to connect with one another. It is built on four pillars — Aadhaar (a unique identification number issued to every Indian resident), UPI (payment system that allows users to transfer money instantly from one bank account to another), eKYC (an electronic Know Your Customer (KYC) process that enables digital identity verification of individuals) and DigiLocker Locker (a digital platform to protect their documents in a government-supervised locker).
The platform is expected to boost the start-up ecosystem and improve the overall economy of the country. Besides, several African and Asian countries in recent months have also expressed their willingness to adopt a similar platform for the social and financial inclusion of their citizens.

During his visit to New Delhi in November last year, French Minister Jean-Noel Barrot lauded India's technology and UPI payment mode.
Microsoft CEO Satya Nadella has also praised the country's work in digital public goods and called it "inspiring and astonishing". "It's inspiring to see the deep focus on sustainable and inclusive economic growth led by digital transformation," he said on his visit to India in January this year.

3. Aadhaar — World's largest biometric ID system

Aadhaar is regarded as the world's largest biometric ID system and has become an important component of the Indian fintech ecosystem, enabling digital identity verification, e-KYC, and other authentication services.
The government introduced Aadhaar in 2010 — a unique 12-digit identity number — as a centralised way to ensure every resident could easily access social and financial services. In the beginning, it was designed to tackle welfare fraud but was expanded to be linked to almost every aspect of daily life, including getting a mobile number, bank account, passport or even claiming food rations.

World Bank Chief Economist Paul Romer described Aadhaar as "the most sophisticated ID programme in the world". In June 2021, Unique Identification Authority of India (UIDAI) noted that 99% of Indian adults are enrolled in the system.
Aadhaar faced a lot of challenges since its inception. Initially, there were few policy regulations to protect users' data. There is also concern that the system is extremely vulnerable to security breaches. There are also reports of people's fingerprints not being accessible in rural areas with poor internet connectivity, leading to them being denied food rations. Nonetheless, experts say Aadhaar has become essential for participation in public and economic life.
Many governments are looking to India for insight on how to build their own digital ID systems. While Aadhaar won't be a perfect blueprint for every country, experts say its rollout offers lessons to countries hoping to close the ID gap.

"Aadhaar is seen as a model," said Pam Dixon, executive director of the World Privacy Forum. "It's very, very important for people to have access to a just, fair, equitable ID."
The World Bank reported that up to a billion people globally have no form of identification, with the highest concentration in Africa and Asia and in this context, Dixon believes this is where India's creation of the world's largest biometric ID system assumes greater importance.
4. ONDC — Regulating e-commerce with technology

With an increased competition from e-commerce giants like Amazon and Flipkart, it was becoming hard for small retailers to keep up with competitors in harsh market. In April 2022, the government launched open network for digital commerce (ONDC) a network based on open protocol to curb digital monopolies and by supporting small traders to get on online platforms. It is an initiative of the Department for Promotion of Industry and Internal Trade (DPIIT) under the Ministry of Commerce and Industry.
Initially, the government proposed regulations modelled after the EU's Digital Markets Act (DMA), but there was a need to adopt frameworks that suit the complexities of our context rather than mirroring the EU's approach. That's because in Europe, the situation is different, with more distributed regulations and oversight. The European Commission has found that almost half of small businesses in Europe use online marketplaces to sell their products and services. Amazon has about a quarter of the market but has faced scrutiny with the EU antitrust regulators. China too is overhauling its anti-monopoly law to improve online platform governance rules to control monopolistic practices and create more competition in digital commerce.
The ONDC however aims to curb digital monopolies and standardize commercial interactions online, not through legislation, but by creating a Digital Public Good. Digital public goods are open-source software, open data, open AI models, open standards, and open content that adhere to privacy and other applicable laws and best practices.

The government is gearing to launch ONDC in 100 cities by the end of August after its pilot phase is over.

5. Mangalyaan — The cheapest space mission ever made
The Mars Orbiter Mission (MOM), commonly referred to as Mangalyaan-1, is a space probe launched by the Indian Space Research Organisation (ISRO) in 2013 and is the cheapest mission ever made in the world. In a budget of barely ₹450 crore, Indian scientists not only built the probe but also launched and placed it in an orbit around Mars, it also established ISRO as a cost-effective space agency with expertise in developing highly successful space missions.
The MOM was equipped with five instruments that aimed to look at Mars' surface features, morphology, as well as its atmosphere, and exosphere. The eight-year-long mission not only established ISRO as a cost-effective space agency but also as a formidable player in the modern space race.
Since the launch of Mangalayaan, India has been gaining speed in its space exploration mission. It is now planning to launch a mission to study the Sun and Venus. Work is underway to launch Chandrayaan-3 to the Moon, while Gaganyaan, India's first crewed space mission is slated to launch in February next year.
---