Enterprise sentiment on metaverse will remain strong: Ashootosh Chand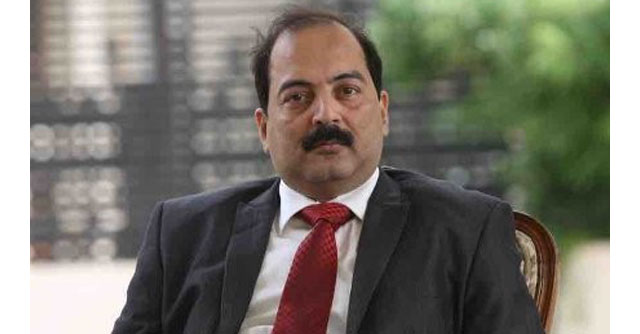 While many tend to think of the metaverse as a platform for gaming and social experience, Ashootosh Chand, PwC India partner, digital and emerging technologies, believes that the immersive and collaborative world where the physical and virtual converge has huge potential for businesses if approached the right way. In an interview with TechCircle, Chand discussed current challenges in this space, the enterprise sentiment on metaverse projects, generative AI's impact on metaverse, how companies can achieve long term success and more. Edited excerpts:
A lot of metaverse projects are reportedly failing to take off. Brands such as Meta, Microsoft and Disney are even shutting down their metaverse divisions (partly or wholly). At this juncture, what is the sentiment you see among companies that planned their metaverse initiatives?
The metaverse today is somewhat like the web in the early 1990s, or social media in the late 2000s. The current metaverse as we see it, is an integrated network of 3D, immersive worlds that utilize virtual and augmented reality where users can basically do whatever they want, no matter their physical location. Being in its early stages, most businesses are figuring out the right use cases. While there is a perceived slowdown in metaverse projects, owing to the current economic crisis, in the long term, it has tremendous potential, especially in the enterprise. The sentiment in the corporate side will remain strong as there will be many use cases in the next 3-5 years. Already we're seeing pieces of those being implemented in various industries, including manufacturing, banking and healthcare to enrich experiences, products, and services. Brands are creating new, fully immersive environments and finding a way to engage customers in them. However, the current metaverses lack interoperability, which is a challenge. As these concepts evolve and mature, people will be able to more easily and seamlessly engage with objects and each other in ways that blur the digital and real worlds.

Can you tell us more about the interoperability issues of metaverse?
Metaverse interoperability is the ability for different virtual worlds and platforms to interact with each other and is central to how the metaverse works. This means that users on one platform can communicate and interact with those on another platform, as well as share data and content. It helps to create a more cohesive and connected metaverse for users to seamlessly enjoy the experience without having to worry about being locked out of other platforms. This would be especially useful for businesses, which could set up their presence in multiple virtual worlds and reach a larger audience. In the early days of the internet, there were few standards and many competing proprietary protocols, if you remember the Microsoft's Internet Explorer and Netscape's Navigator browsers' battle. The same thing is happening now in the metaverse, as there are many competing platforms, each with its own proprietary protocol. The only way to solve it is to create a metaverse platform that is open and based on open standards. The Metaverse Standards Forum and the Open Metaverse Interoperability Group, among others, are already working on creating a set of standards for the metaverse. A lot more needs to be done and it will happen to ensure that the metaverse grows in a healthy and sustainable way.
Interoperability apart, what other challenges are plaguing metaverse projects?

There are of course certain technical limitations. The hardware required to support the metaverse experience is still expensive for most consumers. In addition, using bulky virtual reality devices create some discomfort, which limit the devices' overall usability. With the coming of lighter and sleeker and less expensive headsets and better browser experience, this challenge can be solved to a large extent. Also, security and privacy are other areas of concern. The array of technologies that enable the metaverse — like virtual reality (VR), augmented reality (AR), 5G, cloud, AI and blockchain — all raise issues of privacy and data security. The technology is still evolving with several challenges. These, however, should not discourage companies from experimenting and exploring content and service delivery on these platforms as metaverse offers immense promise for a more connected and immersive world.
What kind of enterprises can harness the power of metaverse to achieve long-term success and how?
We're already seeing companies showing significant productivity improvements having immersive experiences within, say, a digital twin - a virtual replica of an existing physical object, system or infrastructure - for very complex factory or warehouse automation. Say, an automaker building a factory in the metaverse can do a lot of scenario planning and product improvements that is difficult in the real world. We also see deployments in logistics, manufacturing, BFSI, quality assurance and remote support. Another significant advantage of industrial metaverse capabilities is the impact on training and collaboration. Aftersales service is yet another area where we see significant improvement.

What role do you think generative AI can play in the metaverse?
Generative AI can play a crucial role in building a far superior metaverse experience. The metaverse relies on fresh narratives and building diverse, dynamic interactions – visual and audio - to create engaging experiences. With the help of generative AI, users will enjoy more quality content, since creators can be more creative and produce content more efficiently, from both a time and resource perspective. It will open up new possibilities for innovation in storytelling, gameplay and more.
How do you see the future of metaverse shaping in the next 4-5 years?

The current form of the metaverse is a basic level of AR and VR. The future of the metaverse promises to be a realistic 3D digital virtual world where one will be able to interact with customers, conduct meetings, create and pitch new products, enjoy social experiences and even impact global ecommerce significantly. In addition, with many of those metaverse-enabling technologies, like, 5G, blockchain, cloud computing and AI, maturing over time, things that were not feasible or practical a few years ago will become more commercially available, affordable, and more consumable too, paving the way for a new world order.
---