It's a wrap: News this week (May 6-12)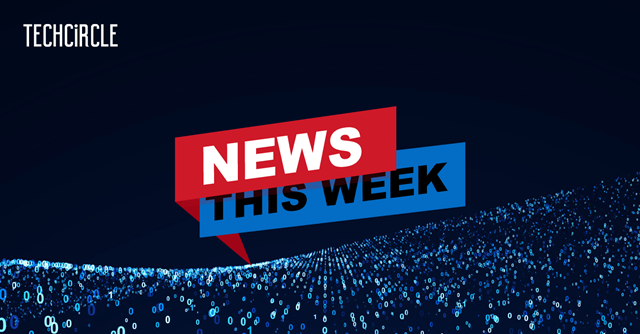 There have been multiple developments on the tech front this week — from major events like Google I/O and IBM Think conference to the IT ministry taking note of WhatsApp spam. This is the list of the most important developments this week for a quick catch-up:
Google I/O
On Wednesday, Google made several announcements about new products and services at the annual Google I/O event. Artificial intelligence seemed to be the main focus of the event, with the company launching the next-generation large language model PaLM 2, new AI-powered Google search engine, real-time collaboration platform Duet AI, among others. Bard, which has moved from LaMDA as the base model to PaLM 2, is now available in 180 countries and regions, including India.

Google also unveiled the latest Android 14, along with Google Pixel 7a, Pixel tablet, and Pixel Fold.
IBM Think
IBM conducted its three-day Think 2023 conference from May 9-11. One of the most significant announcements was the launch of AI and data platform watsonx. The platform will offer customers access to toolsets, infrastructure, and other resources to create their own AI models or fine-tune available models on their own data. IBM also showcased a new GPU offering in the IBM cloud optimised especially for training and serving AI models.

Indian govt and WhatsApp spam
In the last few days, users of Meta-owned WhatsApp have reported a surge in spam calls and messages from international phone numbers from countries like Indonesia, Vietnam, and Kenya, among others. Taking note of this, Minister of State for IT Rajeev Chandrasekhar has said that the IT minister will send a notice to the company.
The minister also tweeted that the government will investigate the claim that WhatsApp has access to users' smartphone microphone even when the phone is not in use.

Responding to the original tweet, WhatsApp said that this may be happening due to an Android bug.
Gameskraft case
On Thursday, the Karnataka High Court overturned an order by the Director General of GST Intelligence (DGGI) imposing a ₹21,000 crore GST on Bangalore-based online gaming firm Gameskraft.

On September 25, 2022, the DGGI served a show cause notice on Gamekraft claiming that the company had misclassified as a service while filing taxes, instead of actionable claims, which are taxable at 28%.
New Twitter CEO
Elon Musk on Thursday announced that he has found a new chief executive to lead Twitter, the social media company he acquired in a $44 billion deal last year. Musk did not name the person in his announcement, but the Wall Street Journal reported that NBCUniversal executive Linda Yaccarino is poised to become the next CEO of Twitter.

---