Burger King India taps Fortinet to improve security, reduce downtime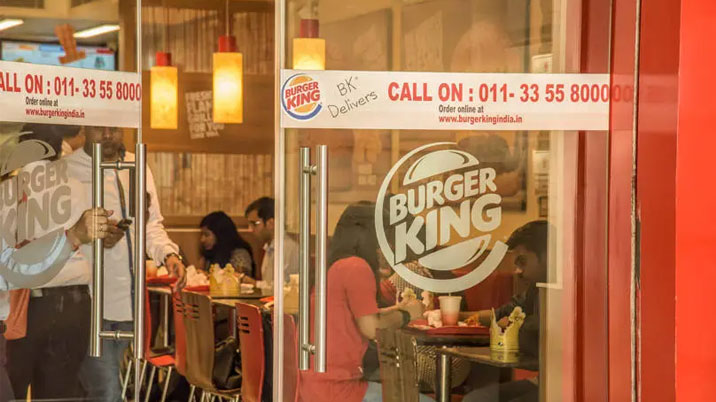 Fast food chain Burger King India, a national franchisee of Burger King Corporation USA, has implemented Fortinet Secure SD-WAN to reduce network downtime, and improve the company's security posture across their data center and restaurant locations.
SD-WAN technology solves network issues such as outages, slow speeds, and latency. That said, Fortinet Secure SD-WAN uses encryption and a VPN to protect traffic that is sent over a public Internet connection. Besides, cost efficiency, it delivers both networking and security in the same solution to users regardless of their geographic locations.
Burger King India began operating in 2014, and since then, the company has opened over 330 restaurant locations throughout the country. With over 18,000 restaurants operating in over 100 countries Burger Kings is the second-largest fast-food hamburger chain in the world. However, as its restaurant network continues to grow and the number of customers increases daily, the company's digital infrastructure and security requirements need to be upgraded accordingly. To process large in-store and online orders with customers the restaurants needed a secure and reliable connection to the central Data Centre, the company told Tech Circle.

The connection had to be secure as Customer Personally identifiable information (PII) and other confidential data was stored and transmitted in the network. More importantly online user experience needed a reliable and fast network connection without any latency to ensure high availability and optimal application performance for both in-store or online orders. The solution also needed to provide visibility across the stores and network to monitor threats and upgrade the restaurants' security posture, Manoj Gupta, associate vice president – IT, Burger King India said.
The burger joint said that it earlier relied on multiprotocol label switching (MPLS) that lacked visibility and adequate security coverage, forcing network engineers and administrators to spend excessive time identifying and resolving unanticipated problems on an ad hoc basis. Additionally, scaling and modifying existing solutions became increasingly cost-prohibitive and time-consuming., leading them to supplement it with cheaper and more flexible SD-WAN.
After conducting an internal evaluation of its connectivity and security infrastructure,

Burger King India selected Fortinet Secure SD-WAN not only to improve in-store internet availability, but also to secure reduce downtime, besides offering advanced threat protection, across all restaurants through this centralized management system. The company has deployed FortiGate Secure SD-WAN across its network of over 330 restaurant locations, making it the standard for all new restaurants as Burger King India continues to expand its business. A new restaurant can be added to the network with Zero Touch provisioning without any technical expertise, even in remote areas. The Fortinet solution provides the corporate datacenter with simplified management, increased visibility, and centralized management benefits.
"Fortinet Secure SD-WAN enables integrated security and simpler management to allows us to evaluate existing risks and gain better visibility into the applications and types of attacks in our data centers. Having this level of control over our environment was a big factor in our decision to choose Fortinet Secure SD-WAN. We have embraced the Fortinet Security Fabric's integrated approach to security and plan to implement additional Fortinet solutions across our restaurants," said Gupta.
Fortinet Secure SD-WAN has enabled Burger King India to reduce costs and achieve higher bandwidth with lower WAN cost, while improving in-store internet availability and addressing connectivity challenges across all restaurants. With centralized management and reporting through FortiManager and FortiAnalyzer, Burger King India has drastically improved visibility and security with next-generation firewall capabilities. The zero-touch provisioning function simplifies deployment and connectivity and helps the restaurant chain achieve a resilient infrastructure with a security incident response strategy in place for future risks.

Vishak Raman, vice president of sales, India, SAARC, SEAHK & ANZ at Fortinet adds "As companies strive for digital innovation, they are looking for ways to enhance their WAN networks and provide customers with an exceptional user experience, all while ensuring that their networks remain secure from cyber threats. As the threat landscape expands, organizations must prioritize security in any network deployment.
"Our SD-WAN technology takes a security-first approach to networking, providing Burger King India with improved performance, visibility, and control, all while maintaining the highest level of security possible."
According to market research firm Forrester, SD-WAN is now the top organizational priority for one in three IT decision-makers. As per key findings from itsTotal Economic Impact study published in December 2022, business users experiencing a 65% reduction in the number of network disruptions, with enhanced network performance with the help of this technology.

---