Former Wipro exec Gurvinder Sahni joins Persistent Systems as chief marketing officer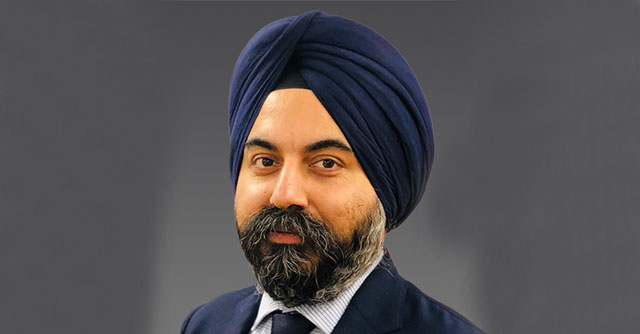 Pune-based IT firm Persistent Systems on Monday announced that Gurvinder Sahni has joined the company as chief marketing officer, after working with Indian IT major Wipro for 20 years, where he worked as chief of staff for the chairman's office, strategic advisor to the chief growth office, and chief marketing officer, among others.
In his new role at Persistent, Sahni will be responsible for leading and setting the strategic vision for Persistent's global marketing team, the IT firm in a stock exchange filing.
"I am truly honoured to join this exceptional team as the Chief Marketing Officer. As someone who is passionate about achieving excellence in marketing, I look forward to leveraging my experience and diverse skill set to drive growth and enhance the brand value," Sahni said in a statement.

"Together with the team, I am committed to delivering exceptional results and creating lasting value for our clients, team members, and stakeholders," he added.
Sahni has several certifications including, Black Belt Leadership and Green Belt Six Sigma and is ranked as one of the top 15 marketers on Twitter by Bloggers Alliance. "He brings a passion for results-driven marketing, collaboration, client-centricity and influencer marketing. Gurvinder will be a member of Persistent's executive leadership team and is based out of New Jersey, USA," said the company.
The company recently clocked $1 billion in annual revenue. "As we focus on our next phase of growth, Gurvinder's extensive marketing experience and transformation expertise will allow us to expand our dominant market position and reach new clients around the world," said, Sandeep Kalra, Chief Executive Officer and Executive Director, Persistent.

Sahni joins Persistent's executive leadership team and is based in New Jersey.
---