CXOs prioritize AI over all other digital investments: Accenture report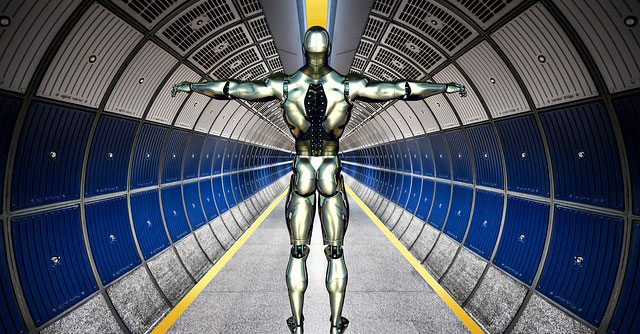 Artificial intelligence (AI) continues to be on top of mind for business leaders. A new report published on Tuesday by IT consulting firm Accenture said that nearly three-fourths (73%) of companies are prioritising AI over all other digital investments and with the immediate focus on improving operational resilience. It means a business' ability to deliver critical operations in the face of adversity or disruption.
Accenture surveyed 1,700 executives across 15 industries and 12 countries including India and found 90% of business leaders are applying AI to tackle aspects of operational resilience, which spans data-driven capabilities, such as finance (89%) and supply chain (88%), to experimentation with generative AI.
It's not a big surprise that AI continues to be a top priority business leaders, especially with generative AI creating a whole new buzz. Yet other studies have found that many technology leaders claim only a limited adoption of AI uses today. In March itself, another report published by MIT Technology Review Insights said that less than 1% of the respondent companies can be considered AI-driven today as most companies do not have the current capabilities to embed AI across the board. And even though some aim to be AI-driven by 2025, the report noted that rigid organisational structures and processes, along with budget constraints for new technologies, may halt progress in expanding and scaling AI use cases. IT and finance companies are an exception to some extent, the study said.

That said, the Accenture report also observed that only a few (9%) companies achieved AI maturity across functions that includes data, processes, talent, collaboration and stakeholder experiences. But, those that did averaged 1.4X higher operating margins over peers, while driving 42% faster innovation, 34% better sustainability and 30% higher satisfaction scores, the study said.
In India too, the demand for AI skills is gradually increasing amid a talent crunch as companies are exploring generative AI among other investments. Salesforce released data from its new digital skills survey of 1000 workers in India released last week showed that only 4 in 10 Indian employees are using AI in their current role — which is cited as one of today's most in-demand digital skills.
According to a report published last week by TeamLease Digital, a tech staffing firm, there are 45,000 AI job openings in India. However, the AI skill shortage is now being felt across the spectrum.

Sanket Atal, Managing Director, Salesforce India Operations and Site Lead, Salesforce India "As more companies adapt AI and automation to streamline their operations and boost efficiencies, the need to train employees to leverage these tools will become even greater".
"All CEOs are under pressure to digitize faster, put more resilience in the business, and find new pathways to growth," Yusuf Tayob, group chief executive of Accenture Operations. "The right investments in technology while advancing talent, data and processes is what drives a new performance frontier."
Teamlease said, by the end of 2023, AI is expected to create 2.3 million jobs, with the highest demand for roles such as AI developers, data scientists, and machine learning engineers.

---