Wipro to automate workflows using VMware's multi-cloud platform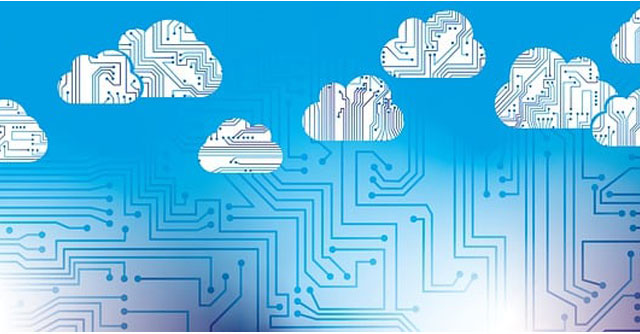 Indian IT and consulting services firm Wipro on Tuesday said that it has selected cloud computing service provider VMware to leverage the latter's multi-cloud management platform to automate its workflows.
Wipro and VMware have had a long-standing partnership and more recently in November 2022, Wipro set up a VMware business unit to offer the latter's platform as a service to its clients, as published on Mint.
Wipro also said that it will train up to 5,000 professionals in VMware's cross-cloud services, which will offer multi-cloud enterprise tools and focus on sectors such as banking, financial services and insurance, healthcare, and consumer and retail services, as per the report.

Currently, Wipro said it will leverage VMware's multi-cloud to increase its efficiency through self-service IT capabilities, optimize costs and ensure zero-day compliance with required cybersecurity standards.
Besides, Wipro can deploy workloads on any cloud using cloud-agnostic templates thereby reducing provisioning time significantly. The IT firm also expects enhanced visibility and cost optimisation, which is possible VMware Aria, a part its multi-cloud management portfolio for managing the cost, performance, configuration, delivery of infrastructure and apps.
Further, the solution deployed will bring zero-day compliance for any new application workload being spun up as a part of the onboarding process.

"At Wipro, we manage a large number of customer environments, which means our teams handle many service requests related to maintaining posture, fulfilling user and app needs, addressing vulnerability exposures, mitigating configuration drifts, and handling decommissions," Satvinder Madhok, vice president and head – business infrastructure technology solutions, Wipro Limited, said in a statement.
"To enhance our capabilities, we've partnered with VMware to improve our automated provisioning process from seven days down to less than eight hours. We expect this to optimize cloud operations costs and improve financial governance. This partnership is a significant step in our commitment to delivering exceptional service to our customers," he added.
Prashant Sharma, Director Enterprise Sales, VMware India, said, "Enterprises are often faced with the complex challenges of managing multi-cloud environments while ensuring security and compliance. Through our partnership with Wipro, we are delivering a comprehensive solution that will accelerate the customer's digital transformation journey.

A large number of enterprises are adopting multi-cloud strategies to meet the specific technology needs of different teams across the organisation., according to a study from 451 Research, part of S&P Global Market Intelligence, commissioned by Oracle Cloud Infrastructure published in March this year.
The study showed that 98 per cent of enterprises surveyed in India are using or plan to use at least two cloud infrastructure providers and 33 per cent are using four or more.
---