Yotta hires two senior executives to lead its cloud, M&E divisions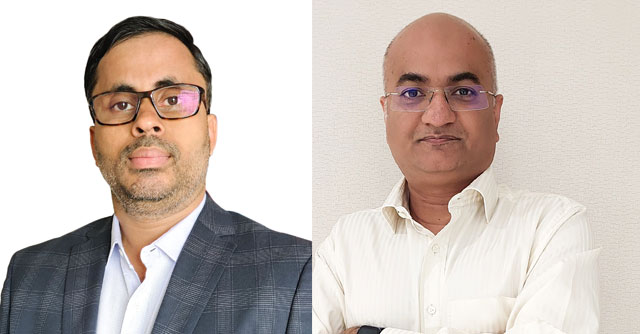 Hiranandani Group's data centre arm, Yotta Data Services has announced two C-level appointments. The company has appointed Tarun Kripalani as Media & Entertainment Evangelist and Siji Sunny as Chief Cloud Architect.
The company said in a statement that both the executives "bring extensive domain expertise and will be instrumental in the design and delivery of innovative, industry-first cloud-powered solutions that address the present and future needs of businesses".
Kripalani has over 25 years of experience in the entertainment and advertising industry, and said he will spearhead Yotta's innovation and expansion of digital solutions for the media and entertainment business vertical. He will play a key role in end-to-end product development, roll-out and product evolution journey, the company said.

Sunny calls himself an open source enthusiast and researcher Director and comes with 20 years of experience in this domain. He will drive the design, development, and implementation of Yotta's next-generation Cloud and Edge initiatives. Sunny was earlier with SugarBox Networks serving as research and development (R&D) director.
In an interview published on December last year, Sunil Gupta, co-founder and chief executive of Yotta, told Mint that the company is coming up with its own cloud platform to take on global tech firms. "We are currently beta testing its cloud hosting platform, and aims to offer the service to small businesses and government organizations in India," he said.
In December 2022, Yotta also said it plans to have an 800-1000 MW (megawatt) data centre capacity in India and overseas by 2030. The average capital investment in data centre projects is around Rs 50 crore per MW, the company said.

The company has two data centre parks in Navi Mumbai and Greater Noida, and in the pipeline are projects in Calcutta, Chennai, Mumbai, Ahmedabad and Dhaka.
---