DSCI names IT veteran Pramod Bhasin as its new chairman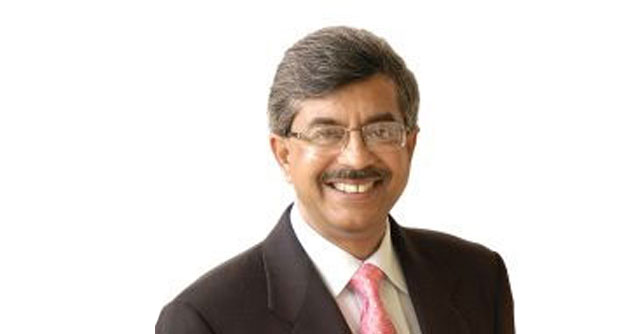 Data Security Council of India (DSCI), an industry body on data protection formed by National Association of Software & Services Companies (Nasscom), has announced the appointment of Pramod Bhasin as the new Chairman. He is also the Chairman of ICRIER.
In his new role as chairman DSCI, he succeeds Rajendra S. Pawar, the Chairman and Co-Founder of NIIT Group, who had served as the Chairman of DSCI for a period of three years prior to this transition.
Bhasin, is the founder of IT firm Genpact Ltd which he founded in 1996 and led it until 2011, being a pioneer in business process outsourcing. A British Chartered Accountant from McLintock & Co, London, he later worked as an official in General Electric (GE) for over two decades across US, Europe and Asia. He was the head of GE Capital in India and in Asia, having earlier worked with GE Capital's Corporate and Finance Group in Stamford, Connecticut, US.

He started GE Capital International Services (GECIS) in 1997 as the in-house BPO division of General Electric (GE) when he convinced the senior stakeholders at GE to outsource certain simple non-IT services to India at Gurgaon. Under him, GE hired Raman Roy, pioneered business process outsourcing in India, and expanded its operations to other countries including China, Eastern Europe, SE Asia, South Africa and the U.S.
In a statement, Vinayak Godse, CEO, DSCI, said, "We are delighted to welcome Pramod Bhasin as the Chairman of DSCI. Data Security Council of India is an endeavour to enhance cybersecurity and privacy preparedness, foster collaboration and coordination, and drive innovation in the area".
Godse added that his (Bhasin's) "experience and guidance would help us scale our effort not only matching to the expectations but also adapt and accelerate our efforts to play a decisive role in a world that will have numerous breakthrough technologies and rapid digitization".

DSCI will continue to work alongside government bodies to develop policies that facilitate the growth of cybersecurity. A collective effort from various stakeholders will foster innovation and create opportunities for sustainable growth and development in India, it said.
Notably, Bhasin, who completed his MBA from Faculty of Management Studies, Delhi University (popularly known as FMS Delhi), had earlier served as the Chairman of Nasscom for the year 2009-10, and became a member of the Board of Trustees of NASSCOM Foundation. He is also currently serving as President at The IndUS Entrepreneurs (TiE) the Delhi-NCR region.
---