Google may block updates, deplatform apps not complying with Play billing policies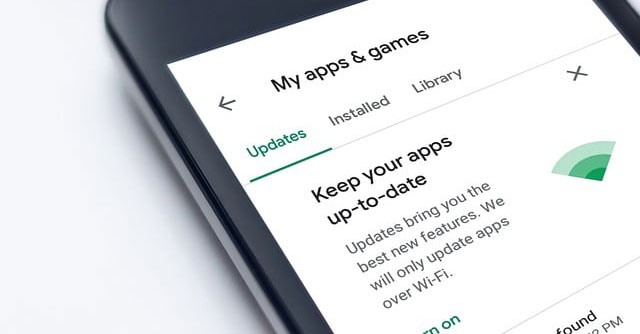 Android maker Google is set to start taking action against Indian developers who haven't complied with its billing policies on the Play Store. The company's Play Store billing policies have faced much debate in India, including a case at the Competition Commission of India (CCI), in which the company was directed to allow third-party payment systems for apps being distributed through the Play Store.
In response, Google allowed developers to start using third-party payments for subscriptions and other in-app payments on its platform. The company gave Indian developers a deadline of April 26 to comply with this rule post the CCI's decision. It had also appealed the CCI's ruling at the National Company Law Appellate Tribunal (NCLAT), which was rejected by the court.
In a blog post today, the company said that it will start "reaching out" to developers who haven't yet compiled with its Play Billing policies. At the moment, these policies charge developers a 15% service fee for apps that earn less than $1 million per year, and is hiked to 30% for apps that make more than that. In its blog, Google estimated that only about 60 of the 200,000 developers using the Play Store qualify for the 30% fee.

Google charges 11% and 26% respectively — a discount of 4% — for apps that choose to use third-party billing systems.
"Most developers globally have already elected one of these routes. In India, now that the deadline has passed, we are informing developers in the country who have not yet implemented one of these options that we will be taking necessary steps to ensure our policy is applied fairly. We continue to comply with local laws and cooperate with local proceedings, as applicable," the post said.
Google offers developers three ways to manage billing on its platform. These include using Google's in-built systems for carrying out transactions, offering third-party payment systems (called user-choice billing), and a consumption-only option that allows users to "login when the app opens and access content paid for somewhere else".

Actions against developers who are in non-compliance could be anything from stopping app updates to deplatforming an app from the Play Store. Android apps that distribute through the Play Store use Google's systems to pass over-the-air updates, which bring new features, bug fixes etc, to users. Google has, in the past, claimed that payments, updates, security are among some of the key services it provides through the Play Store, and hence it needs to charge a fee from developers for using them.
To be sure, Google's Play Billing system has been met with backlash from some of the largest startups in India, including firms like PayTM, Bharat Matrimony and more, whose founders have come up in arms against it. In an April 10 filing with the CCI, an industry body called Alliance of Digital India Foundation (ADIF) opposed the billing system, even though the CCI in October fined Google $112 million for the same and directed the firm to allow third-party payments.
ADIF counts firms like PayTM, Matrimony.com, TrulyMadly, MapMyIndia and Goqii among its members. Startup founders have also argued that another industry body, the Internet and Mobile Association of India (IAMAI), is biased towards big tech firms and are vying for "greater representation" in the body in its upcoming elections.

The IAMAI is headed by Sanjay Gupta, the Country Head for Google India, as Chairman. Shivnath Thukral, Public Policy Director of WhatsApp, which is owned by Meta, is its Vice-Chairman. Payments unicorn Razorpay's founder Harshil Mathur serves as its Treasurer.
Most founders have argued that Google's fees are too steep for Indian developers, and have said that the company should do away with them altogether. In 2020, the battle even led PayTM to announce its own in-app app store, for which the company said it wouldn't charge any fees from developers.
---