Writesonic launches no-code AI chatbot builder Botsonic, powered by GPT-4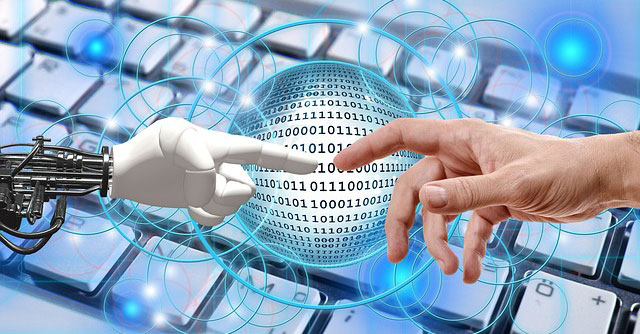 Writesonic, an artificial intelligence (AI)-powered writing assistant on Wednesday, announced the launch of Botsonic, a no-code AI chatbot builder equipped with GPT-4 technology – a large language model created by AI lab OpenAI that can generate text that is similar to human speech.
Writesonic, founded by software engineer and entrepreneur Samanyou Garg, launched Chatsonic in December last year. It is an AI chatbot that provides a simple and intuitive interface for creating automated conversations. The chatbot often pegged as an alternative to OpenAI's ChatGPT, is based on the same GPT-3.5 language model. However, the key difference from its competitor is that it can access the Internet due to its integration with Google Search, creating digital images, and responding to voice commands.
This custom AI chatbot builder - Botsonic, will help businesses train ChatGPT on their own website data to provide seamless customer service. In fact, Writesonic has claimed that Botsonic can change the way businesses across various industries interact with customers, as it can save 80% of the time spent on handling simpler queries. With a no-code integration approach, any business in any industry can effortlessly integrate Botsonic into their website in just two minutes, the company said in a statement.

For rexample, it can be used to improve customer experience, capturing leads as an AI real estate advisor, driving customer engagement, increasing efficiency, and more.
The company also said that unlike the traditional rule-based chatbots, which often provide limited user interactions and manual setup of multiple flows, Botsonic can now provide smart, human-like responses based on the information the chatbot has been trained on, leading to a more satisfying and efficient user experience. This significantly reduces the need for human intervention for simple inquiries, allowing customer support teams to focus on more complex tasks. Moreover, if a query is beyond the chatbot's understanding, Botsonic can seamlessly hand it off to a human agent through integrations with helpdesk systems.
Further, businesses can easily upload their knowledge base in various formats, such as documents, PDFs, PPTs, knowledgebase or website links. From there, Botsonic analyzes and learns the provided information to generate intelligent, human-like responses for the chatbot.

Generative AI platforms have been the rage since the second half of last year, as Microsoft and Google pushed their popular platforms like ChatGPT, Bing and Bard. A study conducted by market research firm Gartner said that the generative AI frenzy shows no signs of abating and is positively impacting investments in AI.
---