It's a wrap: News this week (May 13-19)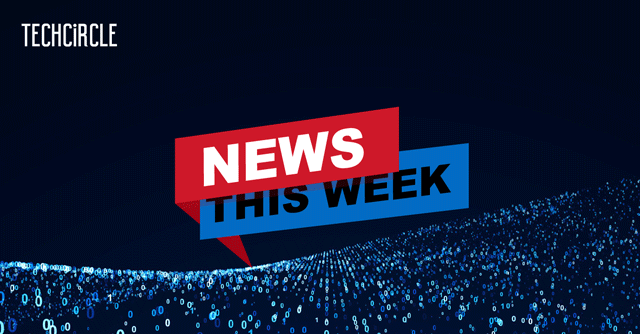 There have been multiple developments on the tech front this week — from AWS' investment in India to OpenAI rolling out ChatGPT app for iOS users. This is the list of the most important developments this week for a quick catch-up:
AWS' $12.7 billion investment in India
Amazon Web Services has announced that it will be investing $12.7 billion in cloud infrastructure in India by 2030. This investment is towards meeting the increasing demand for cloud services in the country. This investment in data center infrastructure in India will support an estimated average of 1,31,700 full-time equivalent (FTE) jobs in Indian businesses each year, the company said in a statement.

Between 2016 and 2022, AWS has already invested $3.7 billion in India; the latest announcement will bring AWS's total investment in India to Rs 1,36,500 crores (US $16.4 billion) by 2030.
Google Play billing policies
In a blog this week, Google said that it's asking Indian developers to implement one of the three billing options available for in-app purchases. The company said developers failing to do so within two weeks of being notified would face enforcement actions, including removal of their apps from the Google Play Store.

At the moment, these policies charge developers a 15% service fee for apps that earn less than $1 million per year and is hiked to 30% for apps that make more than that. As per Google's estimates, only 60 out of the 200,000 developers using the Play Store qualify for the 30% fee.
"In 2020, we clarified the requirements of our Payments policy, and developers in India have had considerable time to make the necessary changes to their apps. We're respectfully following the CCI's October 2022 order, and in compliance with that order, we expanded user choice billing to all developers in India and updated our policy that went into effect starting April 26, 2023," a Google blog said.
Indigenously developed processor for India's exascale supercomputer

The Center for Development of Advanced Computing (C-DAC), an autonomous scientific body under the Ministry of Electronics and Information Technology (MeitY) is building an Arm-based high-performance computing (HPC) processor. Called AUM, this processor will power India's first exascale supercomputer, which is expected to be ready next year.
AUM is being developed under India's National Supercomputing Mission, which was announced in 2015 and aims to move the country from assembly to manufacturing to "design and manufacturing" of supercomputers.
Meta announces new chip for AI training and inference

Meta has announced a new custom chip for training and running artificial intelligence models. Called the Meta Training and Inference Accelerator, or MTIA for short, it is an application-specific integrated circuit (ASIC). An ASIC chip combines different circuits on one board and can carry out multiple tasks parallelly.
We're sharing our progress as we build the next generation of @Meta's #AI infrastructure, including:

Our first custom silicon chip for running AI models
A new AI-optimized data center design
The second phase of our AI research supercomputerhttps://t.co/uHQOc2DYj1 pic.twitter.com/hTQqotqAfT

— Meta Newsroom (@MetaNewsroom) May 18, 2023
Additionally, Meta has also launched its next-gen data center to support AI hardware for training and inference.
ChatGPT app for Apple users in the US

AI research firm OpenAI is bringing the ChatGPT app to iOS users in the US. The new ChatGPT app will be free to use and free from ads, the company said in its official blog.
In related news, Apple has restricted the use of ChatGPT and other similar AI tools for its employees, reported the Wall Street Journal. The company is reportedly developing similar technology.
IIT Madras' centre for responsible AI

Google announced an investment of $ 1 million at the recently established Centre for Responsible AI (CeRAI) at the Indian Institute of Technology (IIT), Madras. With this investment, Google is also the centre's first platinum consortium member.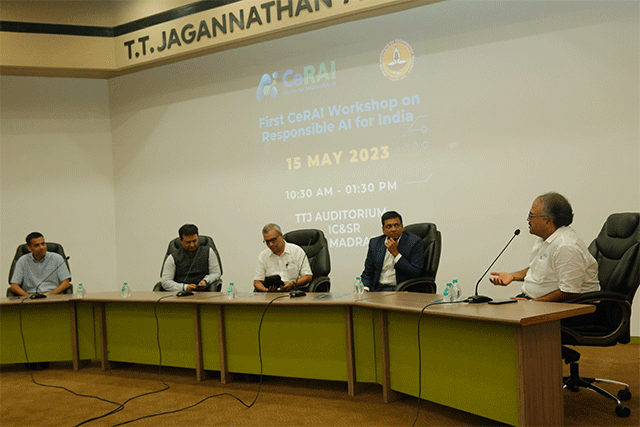 CeRAI is an interdisciplinary research centre to ensure the ethical and responsible development of AI models and solutions through academic curriculum development, studying AI implications, and offering mentorship to startups. CeRAI was inaugurated on April 27 and conducted its first workshop on May 15.
---