TCS to offer generative AI services to clients using Google tech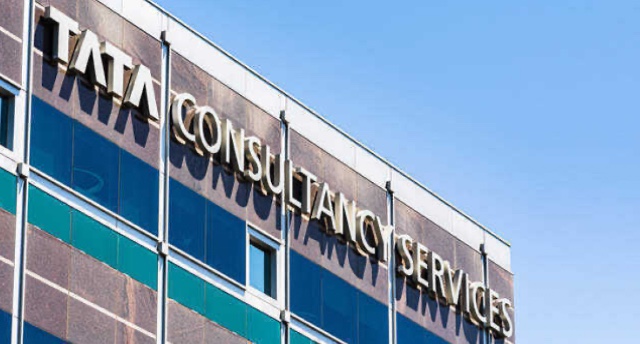 Tata Consultancy Services (TCS), India's largest information technology (IT) services firm by market cap, on Monday announced the launch of TCS Generative AI — a suite of applications that it will offer its clients. The company is partnering with Google to deploy its generative artificial intelligence (AI) services for clients, and will use the latter's generative AI tools such as Vertex and Model Garden alongside its own tools for offering the service.
In a press statement, TCS said that it will use "client-specific contextual knowledge" to jointly build generative AI applications for clients. These collaboration efforts will be offered in five of TCS' global innovation hubs in the US, Canada, The Netherlands and Japan.
The company will also upskill its workforce to meet demand for generative AI use cases, it said in a statement. Adding that the company presently has 50,000 employees skilled in AI use cases, TCS said that it will be offering 40,000 Google Cloud generative AI certifications to its employees, in order to build for its clients. The upskilling certifications will be offered to employees within the next one year.
Krishnan Ramanujam, president of TCS' enterprise growth group, said in a statement that the company is "investing in assets, frameworks and talent to harness the power of generative AI to enable growth and transformation for customers."
To be sure, this is not the first time that TCS has spoken about developing generative AI capabilities as part of its business offerings. On April 24, K Ananth Krishnan, chief technology officer at TCS, told Mint in an exclusive interview that despite a projected market downturn in tech spending, the company would not be reducing its research and development (R&D) expenditure that it makes on new tech projects, which include the likes of generative AI and quantum computing.

During its FY23 earnings conference on April 12, N Ganapathy Subramaniam, chief operating officer, said, "Machine learning is an important area for most companies, and almost everyone is asking how we're integrating ChatGPT into our offerings. The interesting thing is to see how we can apply ML and deep learning on the data available with us, and see how we can raise the bar on our own delivery capabilities and improve the overall quality for our clients."
Salil Parekh, chief executive of Infosys, India's second-largest IT services firm, also said that the company already had "active projects with clients working on generative AI platforms."
Others, including the likes of HCLTech and Tech Mahindra, have also made strides in this nascent field, which rose to prominence with the advent of Microsoft-backed OpenAI's ChatGPT chatbot in November last year.

However, industry analysts maintained that early investments in generative AI will remain exploratory in nature, and may not lead to significant business returns in the immediate future. Kumar Rakesh, analyst - IT and auto at brokerage firm BNP Paribas, told Mint on April 18 that new technology additions to generative AI capabilities for IT service providers would be "incremental" in nature, and largely involve proofs of concept in the immediate quarters.
---