We aim to create safe, energy-efficient cities using IoT: Daniel Cooley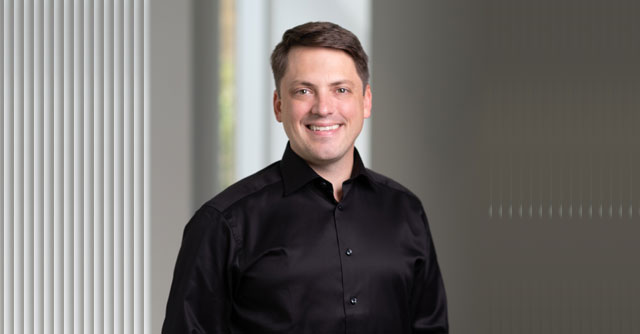 Texas-based semiconductor manufacturer Silicon Labs, which started with radio frequency (RF) chips nearly 30 years ago, has transitioned to an internet of things (IoT) chip designer in the last one year. As part of its global initiatives to create safe and energy-efficient cities that can improve the quality of life for citizens with the help of IoT technologies, the company collaborated with International Institute of Information Technology Hyderabad (IIIT-H) and Ministry of Electronics and Information Technology (MeitY) earlier this month. In an interview, Daniel Cooley, Chief Technology Officer of Silicon Labs discussed the company's positioning as an IoT chip maker, its plans for India and new technologies in the IoT space. Edited excerpts:
You announced becoming a "pure-play" IoT chip designer in 2021. What was the reason for this shift and has it changed your positioning now?
Research firm IDC estimates that there will be 41.6 billion IoT devices in 2025, capable of generating 79.4 zettabytes (ZB) of data. At Silicon Labs, we grew substantially in the IoT space with a focus on creating secure, cutting-edge technologies. In fact, we are one of the first to help unify various standards used for IoT devices, which until recently lacked standards. And hence, in 2021-end, we took the decision to divest our infrastructure and automotive business units, focusing entirely on wireless connectivity for IoT.

We have dedicated silicon that supports not only the Matter standard (an open-source connectivity standard for smart home and Internet of things devices) but previous standards such as Zigbee and Zwave. Today, we offer IoT wireless companies worldwide, offering low power consumption, and strong performance and security with multi-protocol solutions supporting a broad spectrum of wireless technologies such as Wi-Fi, Bluetooth, Zigbee, Thread, Wi-SUN, and other proprietary wireless protocols. This means companies who want to build products that connect together all kinds of different smart home devices are likely to look at Silicon Labs as a supplier.
Other companies like Broadcom, Infineon, MediaTek, Qualcomm, and STMicroelectronics also have IoT chips. How does Silicon Labs plan to stay ahead in the crowded marketplace?
Silicon Labs has seen a significant growth in 2022, topping a revenue of $1bn for the first time. The revenue for the full year was $1.024bn, up from 720m last year, with profits of $91m up from $57m in 2021. This was as a result of restructuring our focus on industrial and commercial and home and life product groups both of which saw substantial growth. Our products include a wireless SOC which includes compute, security, and storage. In some cases, we are the lone integrated circuit (IC) in our customers' designs because we provide whole-system solutions. We at Silicon Labs also provide the complete software support that goes with our devices, including tools for developers and all the required services and support. What also makes us stand out is that we can provide a complete solution through the module and certification for our customers.

What kind of security do you provide at the hardware level?
Security has become a top priority for the IoT sector in the current environment, where maintaining consumer data protection and transparency are of utmost importance. We take security very seriously and ensure to go the extra mile to safeguard users' data and maintain the required confidentiality. Silicon Labs's security portfolio has Secure Vault, an industry-leading suite of advanced security features that provides defense against local hardware attacks as well as scalable local and distant software threats. To further ensure the development of secure design and IoT solutions, our products go through independent third-party testing and enable top-level security. Security is also a key concern in smart grid projects, and Wi-SUN provides comprehensive encryption and secure key management to protect against unauthorized access and has been chosen by the government of India as the preferred last-mile wireless standard.
Tell us more about your collaboration with IIIT, Hyderabad for Smart City Labs.

Silicon Labs is developing energy-efficient solutions and state-of-the-art technologies that are suitable for densely populated areas. For that we collaborated with the International Institute of Information Technology Hyderabad (IIIT-H) and the Ministry of Electronics and Information Technology.
The primary objective is to create safe and energy-efficient cities that can improve the quality of life for citizens with the help of IoT technologies. On the campus of IIITH, there are a number of IoT verticals and research initiatives related to air quality, building energy, water quantity and quality, street lighting, and other topics to develop expertise in IoT application through data and guarantee feasible IoT innovation in India. To achieve this goal, Silicon Lab's Wi-SUN technology is being used across the campus.
Recently, we announced Phase 2 of the Wi-SUN backbone Mesh network at the IIIT-H Living Lab, which is an innovative street-lighting application (using Silicon Labs' EFR32FG25 nodes) that provides connectivity to both battery-powered and line-powered devices. With the present deployment, more than 100 streetlights on campus are being controlled and a dense and steady Wi-SUN network is built covering more than 80% of the campus. This will be extended to water management, air quality monitoring, smart lighting, traffic management, energy management, waste management, and many others and can be replicated across cities in India and the world.

What are your hiring and other expansion plans?
The launch of Phase 2 of the network is a significant step in enabling innovators to address the key issues in sustainable urbanization. Hyderabad Metro Water Supply Board (HMWSSB) also mentioned that it is interested to try out the feasibility of the Wi-SUN network deployment for water utilities in Hyderabad. This implementation becomes a boon to many utility companies to try for extensive deployment with reliable and efficient connectivity using Wi-SUN, academia for future research study into the Wi-SUN network, and startups and government to use this as a testbed to build and validate solutions for smart cities using the Wi-SUN network.
Silicon Labs' Hyderabad office is our largest wireless development center and has a strong team of hardware, software, and applications engineers. We hired nearly 500 employees in the new Hyderabad office earlier this year, with plans to grow to 1,500 employees in the coming quarters. Our Hyderabad hub – that houses more than 10,000 square feet of hardware and software labs - will be a center of excellence for integrated hardware and software platforms, user-friendly development tools, and an ecosystem of new wireless technologies to boost innovation and automation for our customers.

---