Former Meta exec Abha Maheshwari joins Allen Digital as CEO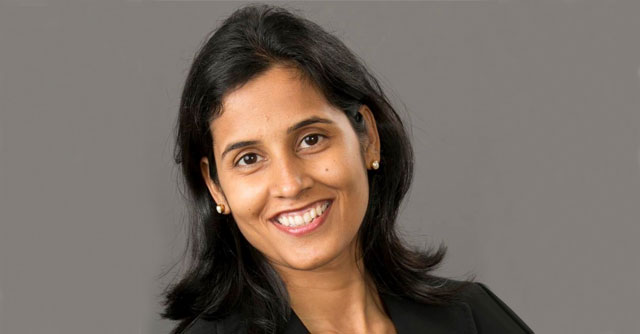 Abha Maheshwari, a former executive of Meta, on Tuesday, has joined Allen Digital as chief executive officer. Allen Digital is the digital arm of Allen Career Institute, a coaching institution preparing students for entrance exams for engineering and medical sciences.
According to the company, Maheshwari previously served as a director and head of commerce and payments, product partnerships for India at Meta in their San Francisco office. She led strategy, product development and execution of commerce platform integrations and scaled it to a global program.
Maheshwari brings over 20 years of experience in product management, growth and partnerships in consumer technology, the company said, adding that in her new role, Maheshwari will help build Allen's digital and technology teams in Bengaluru creating digital-first products for enhancing delivery of outcome-based learning to students.

Maheshwari, who holds a bachelor's degree in electrical engineering from IIT Bombay, a master's in computer engineering from the University of California, Santa Barbara, and an MBA from the Haas School of Business, Berkeley said in a statement, "I am thrilled to join Allen at a time when education is being revolutionized through technology interventions. I look forward to building upon Allen's rich academic legacy and scaling access to education through technology-enabled, digital experiences.
The company added that it has made several leadership level hires recently, such as Ankit Khurana as chief product officer and Saurabh Tandon, as chief technology officer, both of whom joined the company from Flipkart.
In the last six months, Allen said that it has recruited talent from leading global and Indian consumer tech companies such as Amazon, Google, Meta, Flipkart, Samsung, Twitter, and others global brands. The company has said it plans to scale its technology and product teams in Bengaluru to 200 by the end of the year.

Earlier this month, the company's parent Allen Career Institute appointed Nitin Kukreja as its chief executive officer to lead its transformational journey as it focuses to deliver a digital-first consumer experience at scale.
In June last year, the company launched a wholly-owned subsidiary, Allen Digital, to take on the multi-billion dollar edtech companies, a month after raising $600 million (Rs 4,500 crore) from James Murdoch's Bodhi Tree Systems.
---