Infosys launches AI-first offering Topaz for enterprises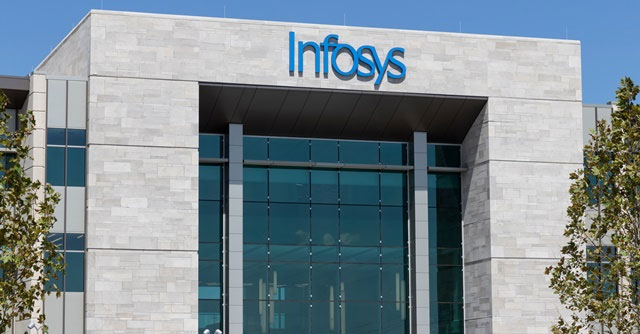 Indian IT services firm Infosys on Tuesday unveiled Topaz —an artificial intelligence (AI)-first suite of services that combines data analytics, cloud and generative AI technologies to create value for clients.
The company said, it has used this own applied AI framework to develop an AI-first core that potentially has over 12,000 use cases, more than 150 pre-trained models, and over ten platforms. According to the company, its Topaz Generative AI Labs deliver ready-to-use industry solutions to bring the value of AI to more functions, thereby helping businesses become more cognitive, faster.
"We are seeing strong interest from our clients for efficiency and productivity-enhancing programs, even as businesses are keen to secure their future growth. Our own business operations have been hugely benefited by Infosys Topaz bringing the power of generative AI platforms and data solutions," Salil Parekh, chief executive officer and managing director, Infosys, said.

Notably, Infosys has been one of the early donors to American AI research lab OpenAI, the creator of ChatGPT. Back in 2015, OpenAI was a non-profit and Infosys, along with Elon Musk, Amazon Web Services (AWS), YC Research, among others, joined hands to make $1 billion donation to OpenAI.
Not be sure, not just Infosys, Indian IT firms are betting big on generative AI, with top companies, including Tata Consultancy Services (TCS), Infosys, Wipro, Tech Mahindra, among others, sharing their plans and efforts in this space.
Infosys' announcement came on the same day that rival IT firm Wipro said it will integrate Google Cloud's full suite of generative AI tools—including Vertex AI, App Builder, and the Model Garden—with its own AI intellectual property and pre-built industry solutions, the company said in a statement on Tuesday. Wipro will also train 20,000 associates on Google Cloud's generative AI technologies to help clients realise the full potential of AI and drive secure, AI-led transformation at scale.

"Generative AI offers incredible opportunities ahead," Thierry Delaporte, chief executive at Wipro, said. "Expanding our partnership with Google Cloud allows us to help our clients accelerate adoption of this technology—safely, securely, and responsibly." Delaporte said the partnership will leverage its crowdsourcing platform, Topcoder, to build and scale solutions that address client challenges.
On Monday, Tata Consultancy Services expanded partnership with Google Cloud's generative AI services to design and deploy custom-tailored business solutions. This new offering is powered by Google Cloud's Generative AI tools — Vertex AI, Generative AI Application Builder and TCS' own solutions, the company said.
Cognizant's CEO Ravi Kumar had also said during the company's earnings last quarter that breakthroughs in generative AI offer the potential to "fundamentally transform our client's businesses and increase our own productivity". For example, Kumar said the company is running pilots that use generative AI to accelerate consulting, design, engineering, and operations with the long-term goal of doubling the productivity of our associates.

"As organizations look to AI to solve business challenges, from improving efficiency to driving growth, AI-powered innovations need to be purpose-built to create enterprise-scale impact," said Jennifer Hamel, Research Director, Analytics and Intelligent Automation Services at IDC.
Hamel said that these services, frameworks, solutions, and platforms will help organizations not only reengineer business and IT processes but also accelerate RoI from AI services and solutions.
---