Lentra launches new loan management system on Google Cloud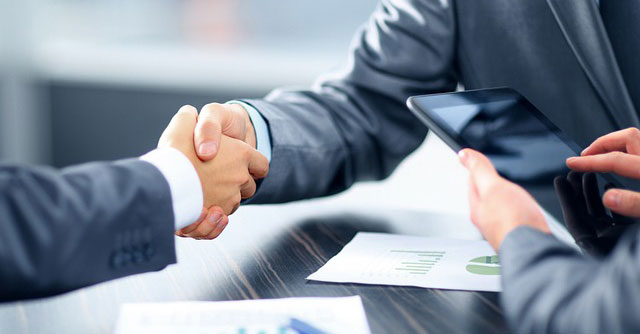 Fintech company Lentra on Tuesday said that it is launching a software-as-a-service (SaaS)-based loan management system on Google Cloud Platform (GCP), the vendor's suite of cloud computing services.
The platform dubbed 1LMS utilizes micro-systems architecture wherein all features and functionalities like KYC, Collateral, etc. are microsystems, the company said.
Microservice architecture brings the various services together in an application that are independently deployable and allows businesses to be nimble and agile. The company said that this provides a much desired agile system as against the current monolithic architecture where launching new products becomes a tedious process for financial institutions.

Prior the partnership with Google, Lentra's loan management system was catered to by a different cloud provider. However, in February this year, when Lentra has announced its foray into the South East Asian markets of Indonesia, the Philippines and Vietnam, there was a need to scale up the overall infrastructure.
The core issues with the existing LMS systems are the underlying monolithic architecture. 1LMS will allow business to scale-up and achieve growth with to handle high volume of transactions at a speed of up to 500 transactions per second, according to the company.
The company further said that 1LMS is designed such that all the information with regards to a borrower is in one single screen. It helps in solving problems lenders face related to loan management such as equated monthly installment (EMI) and non-EMI products, ability to scale, no downtime during the end of the day and by end of each month.

Sandeep Mathur, chief revenue officer at Lentra, said to focus to quickly launch products, scale, optimize and maximize efficiency. "1LMS being present on GCP enables us to take the solution instantaneously to our global markets," he said.
Google Cloud's strong focus on industry solutions and especially Banking Finance space would make the lending firm expand its global outreach, the company said.
Bikram Singh Bedi, Managing Director, Google Cloud India said in a statement that the partnership enable smooth customer journeys and deliver superior services."

In March, Google Cloud introduced a slew of additional AI features and tools for customers of Google Cloud. It also launched a generative AI app builder along with padding up the AI capabilities of its existing machine learning (ML) platform Vertex AI, which is used to train and deploy ML models and AI applications.
On Monday, another Indian IT services firm, Tata Consultancy Services (TCS) announced an expanded partnership with Google Cloud's generative AI services to design and deploy custom-tailored business solutions. This new offering is powered by Google Cloud's Generative AI tools — Vertex AI, Generative AI Application Builder and TCS' own solutions.
As per Google parent Alphabet's financial results for the first quarter of 2023, Google generated cloud revenue of $7.4 billion in Q1 2023. This is 27.5% up from the $5.8 billion revenue reported last year. The company also reported a gain of $191 million in operating income; last year, it reported an operating income loss of $706 million.

---