Microsoft integrates Bing Search with ChatGPT, launches common plugins platform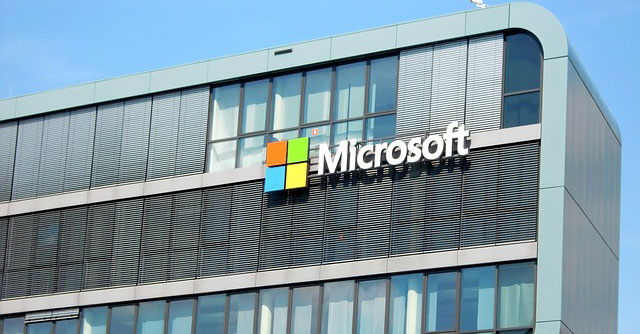 Microsoft has announced new updates to its Bing search engine at its annual Build conference on Tuesday. The big tech company said it is integrating Bing Search into OpenAI's ChatGPT and expanding the integration of Bing Chat across its Copilots. It also announced a common plugin platform with OpenAI and new plugin partners.
Integration of Bing Search with ChatGPT is part of Microsoft's ongoing effort to improve the search experience for its users and will allow users to access the latest information from the web with citations similar to how the AI chatbot in Bing search works. The citations will allow them to verify accuracy of the answers.
"ChatGPT will now have a world-class search engine built-in to provide timelier and more up-to-date answers with access from the web. Now, ChatGPT answers can be grounded by search and web data and include citations so you can learn more—all directly from within chat," said Yusuf Mehdi, corporate vice president & consumer chief marketing officer at Microsoft.

Bing Search will be available to ChatGPT Plus subscribers starting today. It will be available to free users of ChatGPT soon through a plugin.
Microsoft also expanded integration of Bing Chat with its various Copilots. In March, Microsoft launched an AI-powered Copilot to assist Office users with their work. It is available as a chatbot that can be used to generate text in Word documents, create PowerPoint presentations from Word documents, and generate emails. On Tuesday, Microsoft expanded the Copilots ecosystem and announced Copilots for Windows, Power BI, Power Pages and the newly launched data analytics platform Microsoft Fabric.
Further Mehdi said that Microsoft and OpenAI will work together to support and expand the AI plugins ecosystem by allowing interoperability between plugins. This means that developers can now use a single platform to create and submit plugins that work across both consumer and business applications, including ChatGPT, Bing, Dynamics 365 Copilot, Microsoft 365 Copilot, and Windows Copilot. The common plugin platform will also be integrated with Microsoft Edge.

This will make it easier for developers to create and deploy generative AI-powered chatbots within their applications. "With plugins built right into chat, across desktop and mobile, Bing makes relevant recommendations based on your conversation. For example, you can use the OpenTable plugin to ask about restaurants or related topics," added Mehdi.
Microsoft had announced plugins for Bing early this month. OpenTable and Wolfram Alpha were the first to leverage it. On Tuesday, it added plugins for Expedia, Instacart, Kayak, Klarna, Redfin, TripAdvisor, and Zillow.
At the Build conference, Microsoft also showed off an AI development framework that helps developers create their own copilots. This framework includes support for plugins that can help AI systems retrieve real-time information, incorporate company or other business data, and perform new types of calculations.

Plugins will allow the Copilot to access the company data when it answers specific questions from an employee or a customer.
"A plugin is about how you, the copilot developer, give your copilot or an AI system the ability to have capabilities that it's not manifesting right now and to connect it to data and connect it to systems that you're building," said Kevin Scott, chief technology officer at Microsoft.
The big tech claims Bing users have engaged in more than half a billion chats, created more than 200 million images with Bing Image Creator. Daily downloads of the Bing mobile app have increased eight times since the release of Bing AI.

---