Nvidia's Grace CPU Superchip to power Isambard 3 supercomputer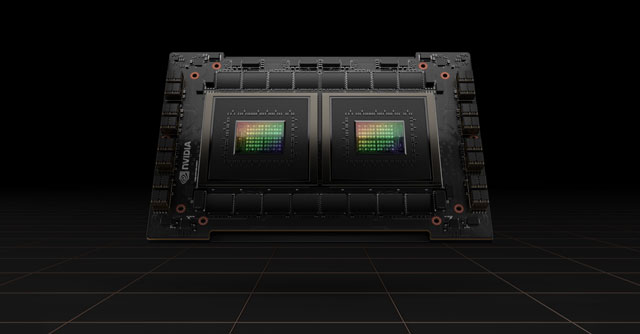 Chipmaker Nvidia is working with the University of Bristol-led research consortium, and Hewlett Packard to build a new supercomputer called Isambard 3.
The research consortium – GW4 Alliance – consists of the universities of Bath, Cardiff, and Exeter, and is led by Bristol.
For this project, the national funding agency – UK Research and Innovation (UKRI) – has announced an investment of £10 million (US$12.5 million). Featuring 384 Arm-based NVIDIA Grace CPU Superchips, Isambard 3 will be used for medical and scientific research works. As per Nvidia, this supercomputer is six times better in performance and energy efficiency than its predecessor Isambard 2.

The system is expected to go into production in Spring 2024. The team says that by then, the number of registered users will increase significantly beyond the current 800. It will be based in the Bristol & Bath Science Park.
"As climate change becomes an increasingly existential problem, it's vital for computing to embrace energy-efficient technologies," said Ian Buck, vice president of hyperscale and high-performance computing (HPC) at Nvidia. "Nvidia is working alongside the Arm Neoverse ecosystem to provide a path forward for the creation of more energy-efficient supercomputing centers, driving important breakthroughs in scientific and industrial research."
Nvidia is the market leader when it comes to graphic processing units (GPUs). Nvidia GPUs have been powering several artificial intelligence models and tools, including OpenAI's ChatGPT. These GPUs are typically paired with CPUs, a market dominated by Intel and AMD. To reduce dependency, Nvidia introduced the Grace CPU superchip. It is an Arm Neoverse-based data center CPU, suited for AI and HPC-related tasks.

"Isambard 3 will create several 'world-firsts,' and the new Arm-based NVIDIA Grace processors will enable new kinds of research and innovation in artificial intelligence and scientific simulations," professor Simon McIntosh-Smith, Principal Investigator for the GW4 Isambard project said in a statement.
---