Wipro and Google extend partnership to bring generative AI to enterprises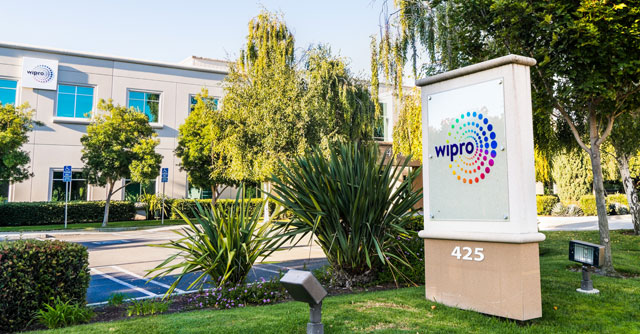 Wipro is expanding its partnership with Google to offer generative artificial intelligence (AI) solutions to enterprises across sectors. The IT services firm will also train 20,000 employees on Google Cloud's generative AI technologies.
As part of the partnership, Wipro said it will integrate Google Cloud's entire suite of generative AI products and services with its own AI intellectual property (IP), business accelerators, and industry solutions.
Google Cloud's generative AI suite includes Vertex AI, Generative AI App Builder, and Model Garden.

Vertex AI is an ML platform, which was launched in 2021 to enable developers deploy and maintain their AI models. Early this month, Google announced that it is bringing generative AI capabilities to Vertex AI. Model Garden is a collection of pre-trained multimodal foundational models that can be used for tuning and training custom models and integrating the models into applications with application programming interface (APIs).
On Monday, Tata Consultancy Services (TCS) also announced a similar partnership with Google to leverage generative AI and design and deploy customized business solutions.
Wipro and Google joined hands to develop and deploy generative AI solutions for the financial services industry in 2021. The extended partnership will focus on offering generative AI solutions for multiple sectors, the IT firm added.

The interest in generative AI among consumers has grown since the roll out of ChatGPT last November and among enterprises after Microsoft announced Azure OpenAI services in January.
"Generative AI offers incredible opportunities ahead. We are investing in skills as well as new capabilities in this area, so that Wipro can define and drive our clients' AI-led transformation," said Thierry Delaporte, CEO and Managing Director of Wipro Limited.
Delaporte added that the partnership with Google will enable them to help their customers accelerate the adoption of AI in a safe, secure, and responsible manner.

Generative AI is a branch of machine learning (ML) that can create new content, such as text, images, and music. For enterprises, it can be used to create new products and services, improve customer experiences, automate tasks, and improve decision making.
Tariq Sheikh, Vice President, Global Partnerships, Google Cloud said, "Wipro's deep expertise in AI and its global reach will help us bring the power of generative AI to more businesses around the world."
Wipro is one of the leading global IT services companies with over 250,000 employees and has business partners in 66 countries. Its IT services revenue grew 11.1% year-on-year (YoY) to Rs 23,289.3 crore in Q4 FY23.

The IT firm said that it will offer generative AI as part of its consulting services to improve consumer experiences, marketing initiatives, supply chain performance, financial modeling, workforce management, and sustainability.
Through its Generative AI Center of Excellence, started in 2021, Wipro has worked with academic institutions to build accelerators and frameworks such as Wipro Enterprise Generative AI (WeGA).
---