Adobe introduces generative AI co-pilot for Photoshop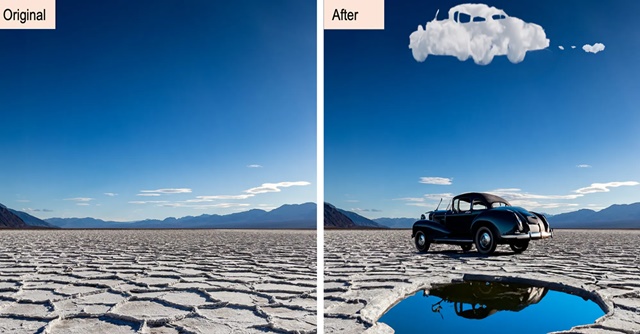 Adobe has announced a new feature in Photoshop called Generative Fill, which allows designers to utilise the power of generative AI through Firefly. The software company is calling its latest offering, the new Firefly-powered Generative Fill, "world's first co-pilot in creative and design workflows." Designers can now modify content in their creations within seconds, using simple text prompts.
Even though this is one of the first Creative Cloud products to incorporate Firefly, Adobe has big aspirations to bring its generative AI capabilities to the rest of Creative Cloud, Document Cloud, Experience Cloud, and Adobe Express. Currently, Generative Fill for Photoshop is available in beta but will arrive to the public later this year.
Photoshop users can now utilize the Generative Fill feature to modify their images by adding, expanding, or removing unwanted elements through a text prompt, similar to the ones employed by Dall-E and Midjourney.

Adobe has been incorporating artificial intelligence into its tools for over a decade now. One example is the background replacement tool in Photoshop. The incorporation of Firefly into Photoshop is set to broaden its capabilities, enabling users to generate images and templates from the ground up, while also facilitating faster photo editing.
The deployment of image-generating AI has sparked concerns among artists who claim that the AI has been trained on copyrighted artworks. To solve this problem, Adobe has reportedly provided training for the Firefly AI using a vast collection of 100 million images sourced from Adobe's stock library, as well as public domain images where copyright restrictions no longer apply.
Ashley Still, Senior Vice President of Digital Media at Adobe, expressed the transformative nature of integrating Firefly into workflows, stating, "By integrating Firefly directly into workflows as a creative co-pilot, Adobe is accelerating ideation, exploration, and production for all of our customers."

Though the announcement of integration offers an extensive range of opportunities, the news comes after the circulation of a fake AI-generated image depicting an explosion at the Pentagon that gained traction among prominent media outlets.
---