All the top announcements from Microsoft Build 2023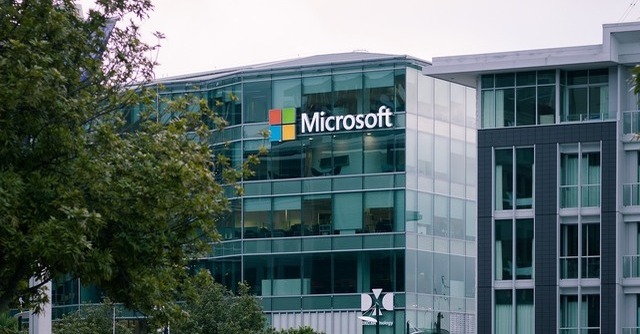 Microsoft is increasing its use of OpenAI's generative AI models across its products and services. At its annual Build 2023 conference (May 23-25) for developers, the big tech company announced several new updates for developers to build more intelligent and interactive applications using generative AI.
Generative AI is a key part of Microsoft's strategy for the future, and the company is investing heavily in this technology. The big tech firm is betting on it to regain footing in the search engine market and also to make its enterprise products more intelligent and productive.
Some of the key announcements made by Microsoft on the day one of the Build conference include Azure AI Studio, Copilot for Windows, integration of BIng AI with ChatGPT, common plugins platform, and Azure AI Content Safety service.

Integration of Bing AI with ChatGPT
One of the highlights of Bing AI is that it is designed for search and is better at answering questions and providing factual information with citations. Microsoft is integrating Bing AI with ChatGPT, which means that ChatGPT will now also function like a search engine and provide more real time and up-to-date answers pulled from the web. It will also include citations allowing users to verify the source of the generated answers.
Building AI copilots made easy

AI copilots are becoming an integral part of several workplace apps and services offered by Microsoft. It is basically a type of chatbot deployed to assist and automate tasks within an application. AT the Build conference, Microsoft announced a new platform called Azure AI Studio to enable companies build their own AI copilots. It will allow them to build their own personalized models using pre-trained models from OpenAI and then train them on their company data. This will allow companies to build and deploy their own AI copilots for different applications faster.
AI copilot comes to Windows 11
The AI copilots are now part of several Microsoft platforms including Windows 11 operating system. It will function like a personal assistant with generative AI capabilities for Windows 11 users. Though it can do many of the things that Cortana can also do like customizing Windows settings, it will take things to the next level by helping users with a variety of tasks, such as writing emails, translating text, and summarizing or explaining content. It can also be used to ask questions and provide information like ChatGPT. It is integrated with Windows 11, which means it can be used across apps.

Enhancing safety and accountability
Microsoft has made Azure AI Content Safety models accessible to developers. The model is currently used by Azure OpenAI and Bing to block prompts and generated content that violates content management policies. Microsoft claims Azure AI Content Safety can help enterprises create safe online space for employees and customers by identifying and flagging text and images with hate speech, violence, sexually explicit material, and self-harm. Microsoft also announced a new feature in Microsoft Designer and Bing Image Creator, which will help in identifying AI generated images and videos based on intelligence gathered from their metadata.
Platform for building universal plugins

One of the key announcements was the common plugin platform in collaboration with OpenAI and new plugin partners. Developers will no longer need to create separate plugins for each application they want to support. Instead, they can create a single plugin that can be used with any application that supports the open plugin standard. Microsoft said with this common platform developers can create and submit plugins that work across both consumer and business applications, including ChatGPT, Bing, Dynamics 365 Copilot, Microsoft 365 Copilot, and Windows Copilot.
The big tech firm also announced that developers can now integrate their apps and services into Microsoft 365 Copilot with plugins. Microsoft 365 Copilot is an AI-powered assistant that can help users with tasks such as writing emails, creating presentations from Word documents, and generating code. WIth plugins, developers can extend its capabilities.
Other key announcements for developers

Further, to help developers build more secure solutions, Microsoft is bringing some features of GitHub Advanced Security to the Azure DevOps platform. These features include code scanning powered by CodeQL to detect vulnerabilities, secret scanning to stop sensitive information from getting on to code repositories, and dependency scanning to identify vulnerabilities in open-source dependencies. Microsoft also announced a new feature called confidential containers in Azure Kubernetes Service (AKS), which will allow teams to run hardware isolated environments. This will prevent unauthorized access to the container's data and code.
Microsoft also showcased a new analytics platform called Fabric, which can provide a unified view of data gathered from multiple sources. It can come in handy for building data pipelines, creating ML models, and generating reports and dashboards.
---