Esri, ideaForge partner to offer integrated Drone and GIS software solution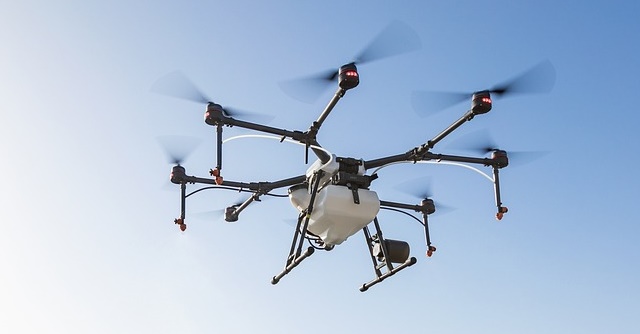 Geographic information system (GIS) mapping solution provider Esri India is joining hands with ideaForge, a drone manufacturing company to offer drone solutions with GIS for Indian market. The two companies signed a memorandum of understanding (MoU) on Thursday to bring multiple solution components under one umbrella and eliminate the need for engaging with multiple vendors.
The partnership is expected to boost drone adoption, especially in sectors like agriculture, forestry, mining, transportation, architecture, engineering and construction (AEC), defence, and utilities. The companies will cater to the drone-based requirements of governments and industries, both in terms of drone flying and GIS.
"As the use of drones increases, there arises a need for integrated solutions that can provide a complete, end-to-end workflow for acquiring and processing drone imagery, processing the data, and gathering useful insights from the same for informed decision-making. Esri India's partnership with ideaForge will help drone users benefit from such integrated solutions, including Drones & GIS, curated by the leaders in their respective fields. The bundled solution will help the users to achieve time and cost-effectiveness in their drone data collection, processing, and analysis efforts. We aim to also provide extensive support in training," said Agendra Kumar, managing director, Esri India.

Users will also be able to integrate drone videos and photos for advanced GIS applications, standardise workflows, and develop solutions for motion imagery and live streaming. The companies said in a statement that since the shortage of skilled workforce is a roadblock to drone adoption, the solution will deal with the challenges of meeting training and services requirements.
Notably, Mumbai-based ideaForge received the final approval from market watchdog Securities and Exchange Board of India (SEBI) this month to raise funds through an initial public offering (IPO). It counts Infosys, Qualcomm, and Celesta among its investors.
---