IT industry sees high demand for freshers, interns jobs: Report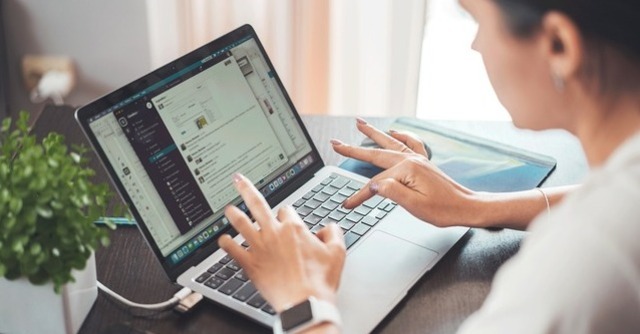 There has been a significant rise in job demand for entry-level professionals in the Indian IT industry, according to a new report published on Thursday by staffing firm Foundit (formerly Monster.com). The report added that paid internship opportunities in the tech sector is also on the rise.
While the staffing sector itself reported the highest share of job postings for freshers, IT-Software, and services (19%) and BPO/ITES (10%) have also shown an increase in hiring freshers, followed by education (5%) and healthcare (4%) sectors. Overall, the demand for freshers has increased by 4% in April-May this year, the report said.
Recruiters in Indian IT are particularly seeking professionals skilled in cloud computing, data science, artificial intelligence, and cybersecurity. However, soft skills, communication, problem-solving abilities, and critical thinking abilities are also considered important, as per the report.

The report further stated that one in 10 graduates in India is unemployable due to a lack of industry-ready skills. "Amidst current economic uncertainties and tech disruptions in the market, the need for freshers to upskill and tune their digital skills in line with the industry is more pertinent than ever," the report said.
Speaking on the need for skilling, Sekhar Garisa, CEO, Foundit said, "Improved initiatives for skill development in the educational system can close the employability gap in the Indian market. The L&D initiatives of India Inc. have also been crucial in bridging the skill gap among freshers.
As per Zuno, foundit's platform for paid internships, nearly a third of the total internship opportunities on the platform are for roles in the IT-Software (35%) industry. Considering the constant need for upskilling in Indian IT, internships have proven to be a rewarding learning opportunity for students to familiarise themselves with industry-ready skills.

Bengaluru emerges as the top location for fresher hiring at 12.4% with the highest salary packages at the tune of ₹5 lakh per annum, said the report, followed by Delhi-NCR (9%), Pune (8%), Chennai (7%), and Hyderabad (7%), with an average pay package of ₹4.5 lakh per annum across these cities. Mumbai, Kolkata, Pune, and Coimbatore were among other top locations hiring freshers, the report said.
A report published in April by staffing firm TeamLease Digital, said that India's non-tech sectors will hire over 1 million (11.15 lakh) technology talent by FY2027-28, growing at a CAGR of 7.53%, for the April to June quarter.
Employers are seeking proficiency in cloud-based services, robotic automation transformation, and AI at all levels. Most entry-level positions, it said, require basic knowledge of programming languages and experience with content management systems. However, senior-level positions demand AI, machine learning, and blockchain cybersecurity skill sets.

Earlier in March experts at IT staffing firm Xpheno also said that the most in-demand technical positions will see a significant increase in pay from entry-level to senior-level experience this year. Here, entry level roles may offer salaries between ₹7.5 lakh to ₹11 lakh, while it may go up to ₹33 lakh at the senior level.
---