Richard Branson to revive space tourism plan with Virgin Galactic Unity 25 launch today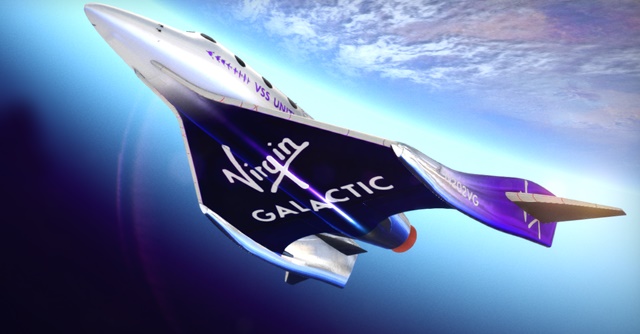 Richard Branson's commercial space tourism plans, which were put on hold after a July 2021 spaceflight with Branson himself aboard, are set to be revived later today. Virgin Galactic, the company founded by Branson, will attempt a commercial spaceflight launch of its Unity 25 suborbital shuttle, and carry six human passengers to suborbital space later today. The launch of the shuttle is expected to take place at 10AM Eastern Time (ET), 7:30PM IST, today — May 25.
US-headquartered Virgin Galactic plans to offer commercial space tourism as a service for paying customers. However, after an initially successful trial mission in July 2021, further trial missions were put on hold due to supply chain and labour constraints. Last year, Reuters reported that after having suspended its commercial launch plan, Virgin Galactic was due to resume its test spaceflights and launch commercial services for all paying customers by the end of 2022.
These plans have been seemingly pushed back until now. In a press statement, Virgin Galactic said that the company will look to commence commercial suborbital spaceflight services by the end of June — and today's mission could be a pivotal final test mission before commercial bookings begin.

Space tourism has been touted as a potentially high-interest sector around the world. On March 17 this year, Indian Space Research Organisation (Isro) said that it plans to build India's centrally operated space tourism venture, starting in 2030. While reports claimed that space tourism tickets may come at a cost of ₹6 crore per passenger, Isro chief S Somanath refuted such reports, stating that such details would be decided later. Virgin Galactic has been presently reported to charge $450,000 (₹3.75 crore) per passenger at the moment.
Isro is also reported to be in talks with the likes of Amazon founder Jeff Bezos' space startup, Blue Origin, to commence space tourism missions from India. The latter comes off the back of India's 2023 Space Policy codifying the private sector's role on April 20, to which a further boost is expected with an upcoming Foreign Direct Investment (FDI) policy later this year.
---